Effective contract management to save 20% on annual IT spend
Caradon Plumbing, a radiator and boiler manufacturer, aims to cut its IT spend by 20% by initiating a contract management...

Download this free guide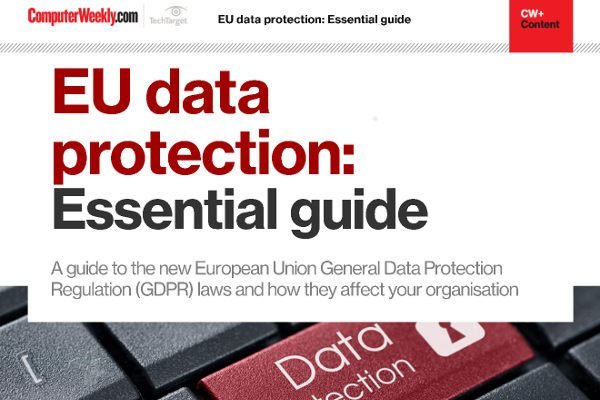 EU data protection: Essential guide
Access this guide to aid you in facing the challenges, opportunities and key actions need to consider in preparing your organisation for GDPR.
By submitting your personal information, you agree that TechTarget and its partners may contact you regarding relevant content, products and special offers.
You also agree that your personal information may be transferred and processed in the United States, and that you have read and agree to the Terms of Use and the Privacy Policy.

Caradon Plumbing, a radiator and boiler manufacturer, aims to cut its IT spend by 20% by initiating a contract management programme to identify and evaluate all IT-related contracts.

With this initiative, which could contain many lessons for other small and medium-sized businesses, Caradon Plumbing hopes to save £300,000 by the end of the year by employing strict contractual controls.

Chris Jessop, head of technical projects at Caradon, said that before it began the drive at the end of last year, the company had no idea of the amount of contracts it already held, or the departments they were held in.

The company is now re-evaluating, appraising and centralising all its contracts within the IT department and feeding the results into a Lotus Notes database.

Caradon has identified 200 contracts or agreements with suppliers. It aims to cut this to 100 contracts by the end of the year and renegotiate better deals for the remaining contracts.

"The key to renegotiating contracts is having very good information about when the contracts are up for review," said Jessop. "Any analysis you do up front will really pay dividends. For some businesses it could be the difference between staying in business or not."

Caradon aims to keep contracts as short as possible - preferably lasting only one-year - so that they can be renegotiated sooner. "The market is moving so aggressively at the moment that a good deal now might not look so good in 12 months, time," said Jessop.

A key area is telecommunications. Caradon's new mobile phone contract will cut costs by 40% (about £88,000) over the year. Over the next three months it also plans to start replacing some of its leased lines with an IP virtual private network to further reduce IT spend and provide the company with a platform for e-commerce.

The company has also cut its PC maintenance costs from £70,00 (about £800 for every call-out), to about £20,000.

E-Handbook

E-Handbook

E-Zine
Read more on IT for small and medium-sized enterprises (SME)