Pharmaceutical giant hooks document management into Siebel front end
Aventis Pharmaceuticals has begun deploying a medical information management system that allows medical professionals in its call...
Aventis Pharmaceuticals has begun deploying a medical information management system that allows medical professionals in its call centres faster access to drug literature from a document database through a front-end customer relationship management (CRM) system.

Download this free guide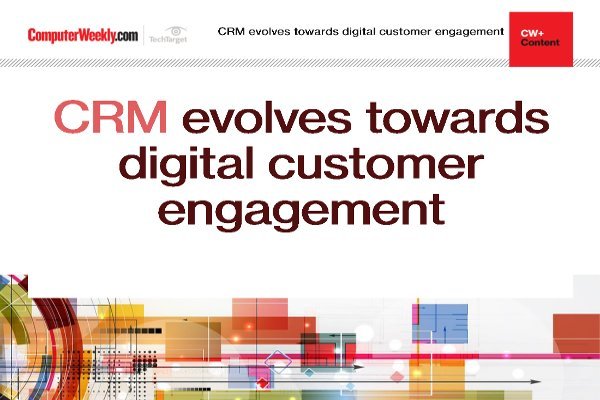 Enhancing digital customer engagement with CRM
Learn about customer relationship management has evolved towards engaging with customers through every channel, with digital at the forefront.
By submitting your personal information, you agree that TechTarget and its partners may contact you regarding relevant content, products and special offers.
You also agree that your personal information may be transferred and processed in the United States, and that you have read and agree to the Terms of Use and the Privacy Policy.
The Aventis Medical Information System (AMIS) will allow the call centre to handle additional calls without having to add employees, a key issue for a call centre staffed with highly paid doctors and nurses.
Aventis can use its CRM system from Siebel Systems as the front end to its documents management system from Documentum. When a call centre staffer receives a query from a doctor about a particular Aventis drug, the system will search for and retrieve relevant information on that drug based on a number of resources, including medical journals and clinical trials. That includes research by the Aventis drug safety department, which is also linked into the system.
The search-and-retrieval process took 18 months to tie together two complex enterprise systems such as Documentum - where Aventis stores documents in Portable Document Format format - and Oracle databases behind the Siebel system.
Doug May, RWD's director of pharmaceutical solutions, said his company helped develop an "e-connector" that ties Siebel and Documentum together. The e-connector runs on a separate Windows NT server and uses Java tools and custom software written in C++ to connect the two systems. The software also serves to bridge the business rules of the two systems, May said, helping to determine how a response from a particular query should be packaged and assembled.
The e-connector assembles a customised response from multiple documents in the database and sends it to the call centre doctor or nurse. Andy Grygiel, director for the life sciences industry at Documentum, said the power of the e-connector - which Documentum helped RWD develop - is the ability to assemble information from disparate sources "at the push of a button" and present it as a cohesive document to call centre personnel.
After the call centre operators finish with the phone query, AMIS allows the operator to mail, e-mail or fax follow-up information automatically. In the case of mailed information, the data is sent to a printer, which spits it out for delivery via overnight express or regular mail.
Aventis has already installed AMIS in about 50 seats in its US operation and intends to deploy the system globally.
Read more on Business applications