Microsoft eyes datacentre virtualisation
Microsoft has revealed plans to develop "virtual datacentre" software to manage groups of servers and storage equipment.
Microsoft has revealed plans to develop "virtual datacentre" software to manage groups of servers and storage equipment.
The software giant will provide a "system definition model" that will reduce the time it takes to develop datacentre applications.
It will also provide "resource virtualisation and partitioning" software that will let businesses make better use of their hardware resources.
"It's a problem we're excited about solving. It has to do with how applications are written and how Exchange and SQL Server, for example, take advantage of [the virtualisation software]," said Bill Veghte, corporate vice-president of Microsoft's Windows server group.

Download this free guide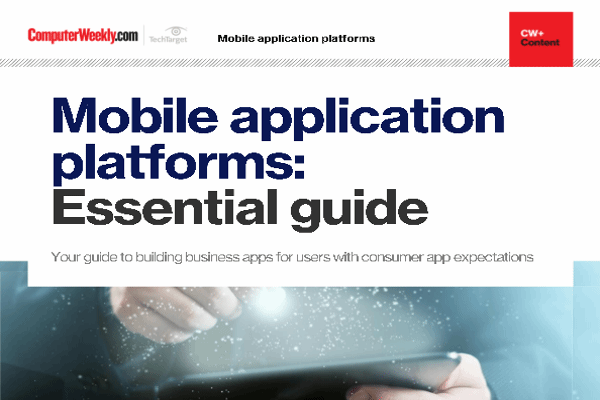 Building business apps for users with consumer app expectations
One of the mantras of modern enterprise application development is that business applications should be as easy to use as mass market consumer applications. In this guide, Computer Weekly examines the issues around mobile applications and the platforms emerging to help developers.
By submitting your personal information, you agree that TechTarget and its partners may contact you regarding relevant content, products and special offers.
You also agree that your personal information may be transferred and processed in the United States, and that you have read and agree to the Terms of Use and the Privacy Policy.
Sun and HP have already outlined plans to offer software for building a virtual datacentre. The idea is to let administrators manage a large group of servers and other hardware as if it were a single large machine and also make better use of hardware resources.
Sun and HP already have started rolling out components for their virtualisation initiatives.
To succeed in the datacentre, Vegthe acknowledged that Microsoft's operating system will need to interoperate well with Unix systems and other non-Microsoft platforms.
Veghte made his remarks as Microsoft gears up for the release of Windows Server 2003 on 24 April which, Veghte said, will be the company's most important software release of the year.
Microsoft hopes Windows Server 2003 will allow it to become more of a player in the datacentre, a lucrative market where Unix systems from Sun, HP and IBM are dominant today.
Windows Server 2003 is designed to fulfil three basic roles, he said. It will act as an "infrastructure platform" for managing an IT environment, an "application server platform" for deploying applications and an "information worker productivity platform" that supports collaboration and shared file access.
Read more on Business applications