Government to set up data standard for names
The government is drawing up plans to create a data standard for recording personal and commercial names in a bid to reduce the...

Download this free guide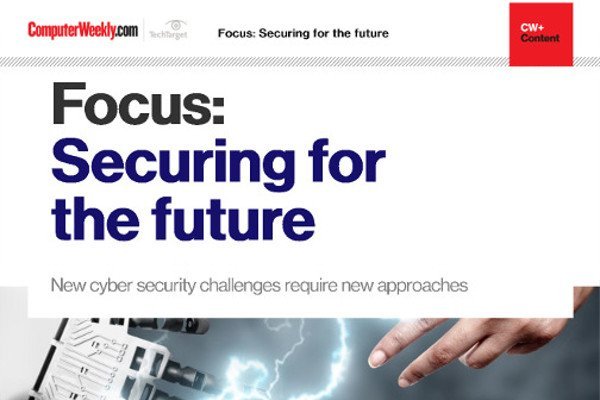 New technologies: a source of threat as well as a solution
Learn about fighting the ever evolving ransomware, IoT botnet malware and data manipulation attacks.
By submitting your personal information, you agree that TechTarget and its partners may contact you regarding relevant content, products and special offers.
You also agree that your personal information may be transferred and processed in the United States, and that you have read and agree to the Terms of Use and the Privacy Policy.

The government is drawing up plans to create a data standard for recording personal and commercial names in a bid to reduce the confusion caused by names being stored in different formats.



The new data standard, which is being developed by the British Standards Institute in partnership with central and local government, will also underpin the delayed nationally searchable Local Authorities' Secure Electoral Register.

The recording of a person's name in different formats across government departments can have serious consequences in areas such as social services if crucial information is not shared promptly across agencies to protect vulnerable members of the community.

Backers of the name data standard also said that it would make it easier for IT professionals to develop new systems. The standard will be along similar lines to existing specifications for street and address data which underpin the national street and land and property gazetteers.

Robert Walker, chairman of the BSI committee responsible for developing the standard, said, "Now everyone captures name data differently and the problem is that an input system that looks in a database cannot find the names."

The standard for names will define the fields for recording names, making it easier to write new systems and applications, particularly when using internet data transfer standard XML.

"Like all these things if you have a standard specification for things it gives you compatibility and saves on development costs."

The institute will publish the specifications of the proposed name standard in a few months. Representatives from the Office of E-envoy and Department of Health are also on the BSI committee.

BSI and the naming game
The BSI standard for addresses, BS7666, is used to support the National Street Gazetteer and NLPG. Although the BSI is a voluntary standard, local government is under pressure to use it as best practice.

Experts believe the BSI address and name data standards have significant potential to ensure that relevant government services are delivered to the right people.
Read more on IT risk management