EMC and Iron Mountain offer e-mail archiving
EMC, Iron Mountain and startup software company KVS will offer bundled archiving services to banks and broker/dealers aimed at...

Download this free guide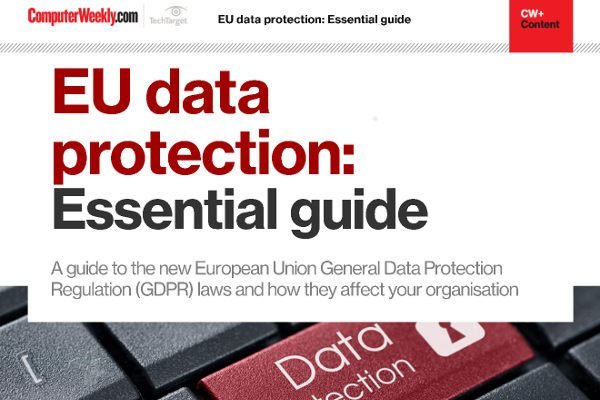 EU data protection: Essential guide
Access this guide to aid you in facing the challenges, opportunities and key actions need to consider in preparing your organisation for GDPR.
By submitting your personal information, you agree that TechTarget and its partners may contact you regarding relevant content, products and special offers.
You also agree that your personal information may be transferred and processed in the United States, and that you have read and agree to the Terms of Use and the Privacy Policy.

EMC, Iron Mountain and startup software company KVS will offer bundled archiving services to banks and broker/dealers aimed at addressing pressure on financial services firms to comply with US government mandates requiring e-mail retention.



The archiving service, which can be installed in-house or outsourced via a network portal to any of Iron Mountain's data centres worldwide, includes the use of EMC's Centera server - a write once, read many array - KVS's Enterprise Vault for Microsoft Exchange software and Iron Mountain's storage services.

KVS's software provides e-mail mailbox management and compliance supervision, whereas EMC's Centera array, which gives each object stored on it a unique identifier, provides long-term online e-mail archiving and indexing.

The US Securities and Exchange Commission requires firms to store e-mail traffic, including internal office memos, in original form for at least three years and have those communications in an "accessible" place for the first two years.

The National Association of Securities Dealers also requires firms to monitor and store communications with clients.

"Even in the event of a disaster or an audit, you could have the third-party source [government] recover e-mails in the same way the financial service firm can recover it on their site," said Roy Sanford, vice-president of content-addressed storage at EMC.

Although the idea of hosted storage is not unusual and most leading storage-management software vendors offer e-mail archival and search tools, analysts said the packaged services deal by two of the industry's largest storage vendors is unique.

"It may not necessarily be less costly to choose [this service, but] there is a lot of value in the fact that it's an integrated and pretested solution," said Peter Gerr, a research analyst at The Enterprise Storage Group.

Prices will vary depending on how much storage is required and whether services are provided in-house or outsourced.

However, a Centera array with 5TBytes of capacity sells for $205,000 (£124,478), KVS's software for a 10,000-mailbox site costs in the region of $250,000 (£151,789).

Iron Mountain charges from $30,000 (£18,215) to $40,000 for basic auditing and storage services for the first year and a half. The suppliers said those retail prices are a good starting point in figuring what their combined services would cost retail.
E-Handbook

E-Handbook

E-Zine
Read more on IT for small and medium-sized enterprises (SME)