Oracle and EMC extend service offerings
Oracle and EMC will announce two initiatives intended to make life easier for joint customers who use Oracle's database and...
This Article Covers
RELATED TOPICS

Download this free guide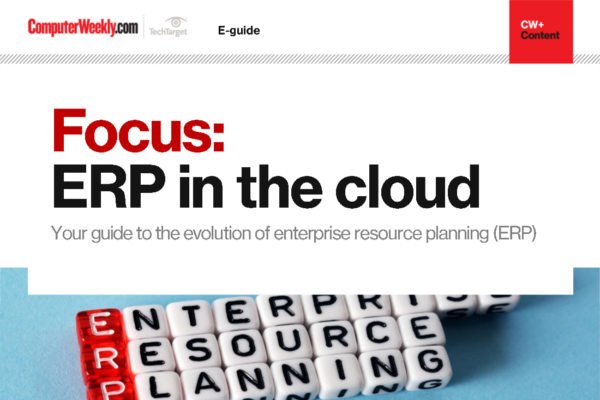 Are you keeping up with the ERP evolution?
Read about the new best practices for the ERP systems and how to tackle the growth of ERP integrations.
By submitting your personal information, you agree that TechTarget and its partners may contact you regarding relevant content, products and special offers.
You also agree that your personal information may be transferred and processed in the United States, and that you have read and agree to the Terms of Use and the Privacy Policy.

Oracle and EMC will announce two initiatives intended to make life easier for joint customers who use Oracle's database and business applications software at Oracle's AppsWorld show in San Diego this week.



One of the initiatives aims to let customers make a "clone", or replica, of Oracle's E-Business Suite 11i without having to take the applications offline. Such replicas are used for tasks like testing software patches before they are applied or for offloading data into a data warehouse.

The companies said they have tested and certified a method for creating a clone using Oracle's Automatic System Configuration utility (AutoConfig) and EMC's TimeFinder software.

"AutoConfig typically requires you to go offline. We used TimeFinder to enable customers to stay online 24/7 and still go ahead and do the cloning," said Doug Kennedy, Oracle vice-president of platform alliances.

Through joint engineering and testing work the companies have come up with a set of "best practices" for using the two products that avoids much of the tedious labour and disruptions often involved with such work. A White paper is available at www.emc.com/emc-oracle.

The companies will also announce a service offering intended to reduce the time it takes for large customers to deploy an Oracle database on EMC's storage equipment.

The EMC Database Accelerator Service stems from a partnership between the companies started last year to co-develop services for their 25,000 joint customers, said Don Swatil, EMC vice-president for global solutions.

The service includes design and integration work for setting up a database and integrating it with EMC's storage gear, Swatil said. Early indications suggested that the service could cut the time it took to deploy a database on EMC's hardware by approximately 25%.

"It's a fixed price, fixed-scope offering that's provided by both companies, and it's pretty much a 50-50 breakdown between the Oracle and EMC services," Swatil said.

Pricing will vary depending on the size of the database but an average configuration would be priced at about $30,000 (£18,669).
Read more on Business applications