Cisco indicates strategy change to fend off rivals
Cisco Systems yesterday signalled its readiness to take on new rivals encroaching on Cisco's traditional network equipment...

Download this free guide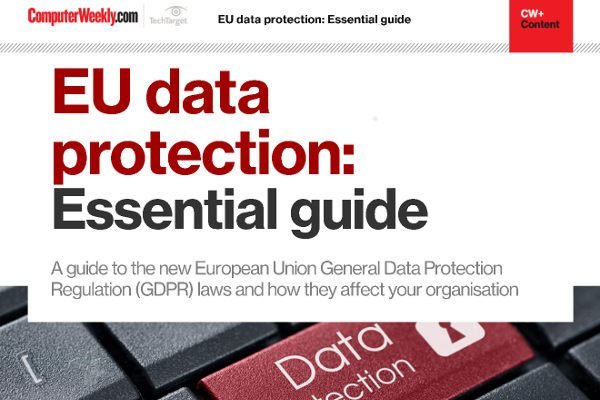 EU data protection: Essential guide
Access this guide to aid you in facing the challenges, opportunities and key actions need to consider in preparing your organisation for GDPR.
By submitting your personal information, you agree that TechTarget and its partners may contact you regarding relevant content, products and special offers.
You also agree that your personal information may be transferred and processed in the United States, and that you have read and agree to the Terms of Use and the Privacy Policy.

Cisco Systems yesterday signalled its readiness to take on new rivals encroaching on Cisco's traditional network equipment markets.



"Our next generation of competition is going to come from below," president and chief executive officer John Chambers told financial analysts at the Morgan Stanley Software, Services, Internet & Networking Conference.

Chambers acknowledged that Dell and Chinese vendor Huawei Technologies were potential threats and that other companies, particularly other Asian vendors, would also join the fray.

Only last month Chambers downplayed the idea of network gear becoming a commodity business in which newcomers can succeed with lower prices, saying a big vendor still has key advantages, and that customers valued innovation in high-end features such as security more than price.

Yesterday, he seemed to signal a different approach.

"We're going to move downmarket," Chambers said. "We will not just play defence, we will play offence as well."

"Dell is very much going after the commodity product space. That's a threat to Cisco unless Cisco can counter Dell both in terms of cost of products shipped, (and) also channels," said Burton Group research director David Passmore.

For relatively simple equipment such as Ethernet switches for small and medium-sized enterprises, a combination of Cisco's advanced features and an easier way to buy its products might help the company attract or keep smaller customers, said Tere Bracco, an enterprise network analyst at Current Analysis.

"I don't expect them to sell to consumers, but I do expect them to have an online Web presence in addition to their other channels," Bracco said.

Asked about concerns that companies such as Huawei might be competing unfairly by violating Cisco's intellectual property rights, Chambers said he believed the Chinese government and World Trade Organization would "do the right thing" to prevent or stop unfair business practices.

But even as Chambers took aim at the rising competition, low-end equipment maker Linksys Group introduced a set of Ethernet switches that offer both switching and routing capabilities as well as speeds up to Gigabit Ethernet.

Its latest products are designed for both client-to-server and server-to-server connections in small and medium-sized businesses and corporate workgroups.
E-Handbook

E-Handbook

E-Zine
Read more on IT for small and medium-sized enterprises (SME)