Philips and R&D firm to work on UWB chips
A joint effort announced between Philips Electronics and research and development company General Atomics will produce chipsets...

Download this free guide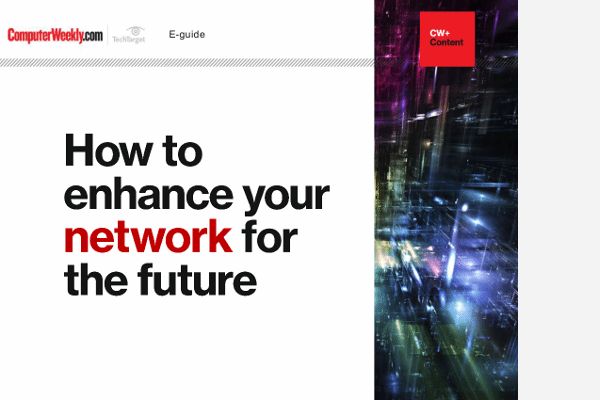 How to enhance your network for the future
Latest on networking developments and directions: NFV, self-optimising networks and IoT enabled smart cities
By submitting your personal information, you agree that TechTarget and its partners may contact you regarding relevant content, products and special offers.
You also agree that your personal information may be transferred and processed in the United States, and that you have read and agree to the Terms of Use and the Privacy Policy.

A joint effort announced between Philips Electronics and research and development company General Atomics will produce chipsets for wireless network equipment that runs more than 40 times as fast as today's IEEE 802.11b networks.



The companies have signed a memorandum of understanding (MoU) that calls for jointly developing chipsets for UWB (ultra-wideband), an emerging short-range, high-bandwidth wireless LAN technology. The companies also plan to support the process of standardising UWB technology, according to Philips.

Philips envisioned the chipsets would transfer digital content at 480Mbps between clusters of entertainment or computing devices in the home, such as digital video recorders, set-top boxes, TVs and PCs.

UWB encodes data into short pulses that are transmitted on a wide range of radio frequencies. Although UWB pulses would use frequencies that are simultaneously used by several other kinds of networks, including 802.11a, the pulses are designed to be so low-powered that they do not interfere with other communications, according to Gemma Paulo, an analyst at In-Stat/MDR.

The technology is expected to deliver much higher capacity than wireless LANs over a shorter distance. Last year Intel demonstrated a UWB network claiming to deliver 90Mbps to 100Mbps and could work over several metres. Philips and most other vendors expected further development to bring the speed up to about 480Mbps, Paulo said.

The US Federal Communications Commission (FCC) last February approved the commercial use of UWB with some limitations after a long fight over possible interference with navigation systems and other spectrum users.

In addition, a group in the Institute of Electrical and Electronics Engineers is expected to become an official standards task group this month and develop a standard for UWB, Paulo said.

Such a standard probably would not be completed until a year or 18 months from now.

At the Consumer Electronics Show in Las Vegas later this week, startup XtremeSpectrum will demonstrate home entertainment products that use its UWB technology.

Co-operation between Philips and General Atomics will bring together radio frequency and semiconductor process technology from Philips and an advanced multiband UWB technology from General Atomics.
Read more on Wireless networking