IT jobs market shows first signs of recovery
The first signs of a tentative recovery in the IT jobs market emerged this week, with new research by The Skills Market showing...

Download this free guide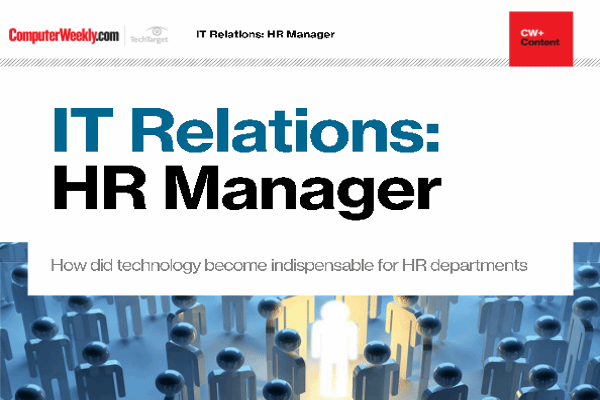 How did technology become indispensable for HR departments
HR and IT departments have begun to work closely together over the last few years. While HR historically has often received limited attention, companies now understand the key role the department plays in the business.
By submitting your personal information, you agree that TechTarget and its partners may contact you regarding relevant content, products and special offers.
You also agree that your personal information may be transferred and processed in the United States, and that you have read and agree to the Terms of Use and the Privacy Policy.

The first signs of a tentative recovery in the IT jobs market emerged this week, with new research by The Skills Market showing that salaries for IT staff with key skills are beginning to rise.



After a year of savage cutbacks, the salaries paid by employers for temporary and permanent staff with C++, Java, SQL Server, Visual Basic and Unix skills have shown a significant increase over the past three months.

The upturn, revealed in a survey of 6,000 IT staff, is the first sign of optimism in the market since the downturn began in 2001.

However, it is still too early to say whether the end of 2002 marks the beginning of a sustained recovery or is just a temporary reprieve in a longer-term downward trend.

"Sentiment is still fragile and nobody wants to forecast a false dawn," said Ann Swain, chief executive at the Association of Technology Staffing Companies. "But these results, along with the recent recovery in the share value of recruitment companies, may indicate the first tentative signs of a recovery in confidence following the recent economic slowdown."

Rates for temporary and permanent IT staff have fallen steadily this year, the research showed, with average salaries for IT staff dropping by £10,000 and contractor rates falling by 20%.

But since September, salaries for permanent staff with the most sought-after skills have risen by 10% and contractor rates for the top-skills have gone up by an average of £5 an hour.

Telecoms, finance and energy are among the highest-paying sectors. Government and electronics are among the lowest-paying areas, the research revealed.

"Over the past few months we have had reports of pockets of recovery in most of the major skill areas due to companies starting projects that had been put on hold," said Alex Charles, director of The Skills Market.

The results of other recent research paint a confusing picture. Ovum Holloway and AMR Research predict zero growth next year, while Computer Weekly/Kew Associates predict a rise of 10% in IT spending.

"The market was so thin, it could not keep going down because there was nothing left. Some kind of recovery was absolutely essential. It would be very good if it was sustained," said Philip Virgo, strategic advisor to the Institute for the Management of Information systems.
Read more on IT jobs and recruitment