US court rejects Web libel lawsuit
A US court has dismissed an attempt to force two Connecticut newspapers to face defamation proceedings in the state of Virginia...

Download this free guide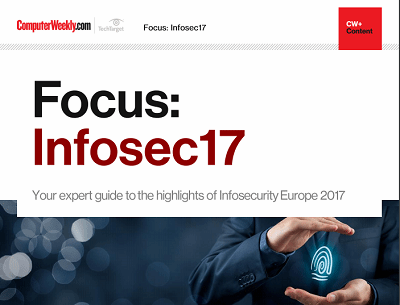 From forensic cyber to encryption: InfoSec17
Security technologist Bruce Schneier's insights and warnings around the regulation of IoT security and forensic cyber psychologist Mary Aiken's comments around the tensions between encryption and state security were the top highlights of the keynote presentations at Infosecurity Europe 2017 in London.

A US court has dismissed an attempt to force two Connecticut newspapers to face defamation proceedings in the state of Virginia over articles posted on their Web site.



The US Court of Appeals for the Fourth Circuit said the New Haven Advocate and Hartford Courant newspapers could not be sued in Virginia by Stanley Young, a prison warden in Virginia who was, allegedly, defamed in articles published by the two newspapers.

The decision takes an opposite view to the ruling last week by the High Court of Australia that US-based publisher Dow Jones will have to face legal proceedings in the Australian state of Victoria after posting material on its Web site which, allegedly, defamed a resident of Victoria.

"We hold that a court in Virginia cannot constitutionally exercise jurisdiction over the Connecticut-based newspaper defendants because they did not manifest an intent to aim their Web sites or posted articles at a Virginia audience," the US judges wrote in their ruling.

Young had pointed out that the newspapers posted the allegedly defamatory articles on Web sites that were accessible to Virginia residents, thus damaging his reputation in his place of residence, an identical argument to that put forward by the plaintiff in the Australian case.

But the judges stuck by a ruling they had made in an earlier case, which said jurisdiction would only be granted to another state if the Internet activity had been expressly targeted or directed to that state.

Citing the earlier case, the judges wrote: "A person's act of placing information on the Internet is not sufficient by itself to subject that person to personal jurisdiction in every state in which the information is accessed."

The judges said the content of the contentious articles was principally aimed at a Connecticut audience and, therefore, did not have the intent of targeting Virginia readers.

"The newspapers do not have sufficient Internet contacts with Virginia to permit the district court to exercise specific jurisdiction over them," the judges wrote.

Several prominent US publishing organisations supported the newspapers' appeal, including The New York Times, Washington Post, Dow Jones, Bloomberg and the Newspaper Association of America.

As in the Australian case, the appeals judges made no decision on the merits of the defamation case, restricting their ruling to the area of jurisdiction.
Read more on IT risk management