Sun offers BEA application server software with Solaris
Despite efforts to sell its own application server software, Sun Microsystems has agreed to ship an evaluation copy of BEA's...

Download this free guide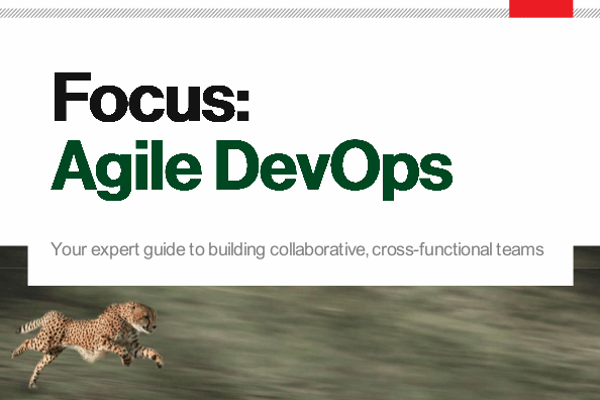 How can your business benefit from DevOps?
Let's take a look at six of the development practices that Disciplined Agile Delivery recommends for disciplined DevOps teams.
By submitting your personal information, you agree that TechTarget and its partners may contact you regarding relevant content, products and special offers.
You also agree that your personal information may be transferred and processed in the United States, and that you have read and agree to the Terms of Use and the Privacy Policy.

Despite efforts to sell its own application server software, Sun Microsystems has agreed to ship an evaluation copy of BEA's WebLogic Server with the Solaris 9 operating system.



Sun will include a six-month trial copy of WebLogic Server 7.0 with the next update to the Sun Solaris 9 operating system, which is set to arrive next month. BEA's product will sit alongside the free Sun ONE (Open Net Environment) Application Server 7 Platform Edition and a similar evaluation copy of the higher-end Sun ONE Application Server 7 Standard Edition, said Graham Lovell, director of Solaris marketing at Sun.

Analysts said Sun is making a concession to include BEA's product alongside its own to satisfy customer demand and help boost sales of its own server hardware.

"Sun recognised what its real business interests are," said John Rymer, a vice-president of research at Giga Information Group. "There have been certain software partners that have helped them drive a lot of sales - Oracle is one and BEA is the other."

BEA's application server has sold well on Sun's servers, creating a profitable relationship for both companies. The union took an unwelcome twist for BEA earlier this year when Sun announced that it would ship an entry-level version of its competing application server with Solaris at no charge.

BEA has a large lead over Sun in the application server market, and Sun hoped to chip away at that lead by bundling its own product with Solaris.

"There was a rift [with BEA] over Sun's desire to have its own application server, and I think cooler heads have prevailed," Rymer said. "This gives customers a chance to test the product and decide whether it's useful or whether the price is justified."

Mike Gilpin, a research director with Giga, agreed. "A lot of Sun customers use BEA, and a lot of Sun sales people have found they can effect a sale more readily when they collaborate in the channel with BEA," he said. "Sun is interested in doing things that maximize its business."

Applications servers work as a platform for controlling business software such as e-commerce applications and for distributing data to various client devices. While Sun has worked hard to promote its own Sun ONE Application Server, it has been careful not to exclude long-time partner BEA from its strategy.

"BEA's application server is a great product," said Sun chairman, chief executive officer and president Scott McNealy. "If there are some very high-end enterprise features that you need, it makes sense. For the bulk of the J2EE environments, the low cost and integrated nature of the Sun ONE Application Server might make more sense."

The evaluation copy of the WebLogic Server is for a single processor and 20 concurrent users, said Gamiel Gran, vice-president of strategic alliances at BEA.

The deal with Sun is similar to one reached earlier this year between Hewlett-Packard and BEA. HP includes an evaluation copy of BEA's application server with systems running the HP-UX operating system. Gran said BEA is open to the idea of signing up Dell and IBM to include the software with their servers.

BEA and IBM lead the application server market with roughly equal share, followed by Oracle, Sun and other smaller vendors, according to analyst estimates.

Gran said the announcement with Sun should help send a message to customers that the companies continue to have a strong relationship. Most of BEA's software runs on Sun Solaris, a flavour of Unix.

However, Giga's Gilpin did not think the deal would provide a big advantage for BEA over IBM.

"Certainly, the relationships that BEA establishes with systems vendors such as Sun or HP are useful in the broader competition with IBM, but this specific deal probably doesn't make a lot of difference," he said.

"Where the difference would be made is if it was a full licensed version of WebLogic available in a bundling deal where the overall pricing became more attractive. This is more a case of BEA seeding the channel with evaluation products," Gilpin added
Read more on Web software