Failed projects cost users £8m on average
Nearly two-thirds of organisations have admitted that they have suffered from failed IT projects within the past year, at an...

Download this free guide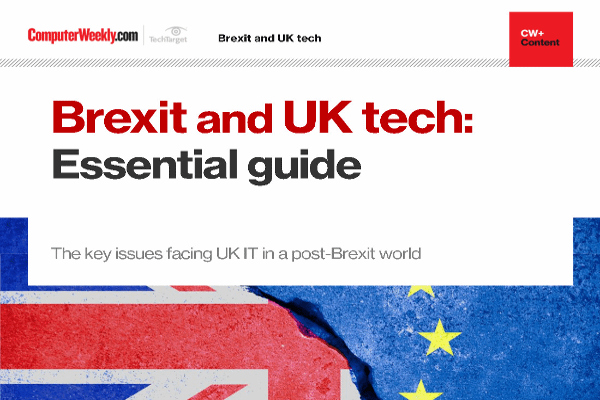 Brexit and UK tech: Essential guide
Find your way in the post-Brexit world and establish priorities in the face of uncertainty
By submitting your personal information, you agree that TechTarget and its partners may contact you regarding relevant content, products and special offers.
You also agree that your personal information may be transferred and processed in the United States, and that you have read and agree to the Terms of Use and the Privacy Policy.

Nearly two-thirds of organisations have admitted that they have suffered from failed IT projects within the past year, at an average cost of £8m a time.



Some failed IT projects have cost organisations up to £133m, raising serious questions about the strength of their project management.

Nearly 70% of companies quoted in a survey of 134 organisations in the UK, US, Africa, Australia and Europe, believe that their project management functions need to be improved.

They identify poor planning, poor scope management, and communications failure and over ambitious time-scales among the key reasons for projects going wrong.

Only 9% of companies said that delivering projects within budget was the most important measure of success while only 21% said that delivering the project on time was top of their priority list.

Bryan Cruickshank, head of information risk at KPMG which conducted the survey, said, "The risk is that without a sound programme management function, project costs overrun, time-scales slip and the planned benefits lose their focus and are not realised."

The research shows that only 23% of employees in project management departments have formal project management qualifications, and that 80% use "home-grown" methodologies rather than accepted industry standards.

Companies with long-established dedicated project management departments tend to perform better than those with newer ones, the research suggests. The most mature departments had a 98% success rate.

"Companies cannot afford to be losing money on failed projects. Without a robust business case, effective application of project standards and processes and an appropriate level of attention to management project risks, companies are heading for more failures," Cruickshank said.

Industry IT managers said that although companies were getting better at assessing and managing risks posed by IT projects, too many were coming unstuck by choosing new and untested technology.

"[Companies] should be trying to use tried and tested technology rather than using new, more risky technology, which is forced on them by suppliers," said Dave Philpotts, project manager at Nationwide, speaking about general challenges facing IT managers.