Key NHS IT project falls short of Gateway goals
A health service IT project that was highlighted by the prime minister at last week's E-summit has run into trouble with the...

Download this free guide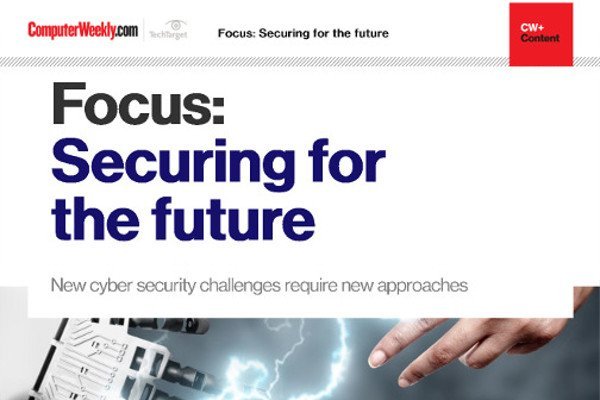 New technologies: a source of threat as well as a solution
Learn about fighting the ever evolving ransomware, IoT botnet malware and data manipulation attacks.
By submitting your personal information, you agree that TechTarget and its partners may contact you regarding relevant content, products and special offers.
You also agree that your personal information may be transferred and processed in the United States, and that you have read and agree to the Terms of Use and the Privacy Policy.

A health service IT project that was highlighted by the prime minister at last week's E-summit has run into trouble with the Government's own Gateway review process, which is designed to eliminate procurement and project failures.



Listing the Government's determination to put IT at the heart of its modernising agenda, Tony Blair told the E-summit, "In the NHS we will be investing to create a national Integrated Care Records Service (ICRS)."

The service is intended to create an integrated record system across health and social services that focuses on the patient. This makes it one of the key components of the NHS IT modernisation strategy.

Yet an Office of Government Commerce stage one Gateway review, which examined the detailed business case for the project, found significant problems, although the Department of Health said the project had not failed the review.

"The first stage of the Gateway review of the ICRS pointed out areas that needed further work and development. These recommendations are welcomed and are being acted upon as the project proceeds to Gateway two," the department said.

Earlier this month health minister Hazel Blears said in a parliamentary written answer, "The Gateway review process is not an audit and the key stages of the review process are not, in the strict sense, pass or fail."

The ICRS review raised concern about resourcing and whether the NHS would be able to manage and deliver such a large undertaking on time and to budget.

Uncertainty surrounds core areas of the ICRS project. Funding will not be made available until next April and NHS IT professionals are still unsure how much cash chancellor Gordon Brown will ring-fence for it and other NHS IT projects.

Richard Granger, director-general of NHS IT who took up office at the end of September, is reviewing the modernisation programme.

This could lead to further delays or changes. One public sector IT director said, "No one taking up a job like that could come in and be told, 'This is what you are doing and this is how you will do it'. They have to make their own evaluation."

There is also a question about whether procurement of the ICRS will be done centrally or at NHS trust level.

Jeremy Thorpe, director of development at the NHS Information Authority, has suggested that procurement may be done at a local level, though the authority insisted that no decision on procurement has yet been made.

Local delivery of a national programme would raise a series of organisational and governance issues, said Alistair Maughan, partner in the technology group at law firm Shaw Pittman.

"If you have multiple procurement and multiple suppliers, how do you ensure efficiency in the procurement process - that the contracts looks the same and that the systems work together? How do you avoid the NHS taking back risk from the contractor," he asked.

Maughan said corporate governance would require close review by any local NHS IT director or finance director asked to procure components of a national ICRS system.
Read more on IT risk management