Bombardier to outsource IT support to CSC
Bombardier Transportation, a multibillion-dollar maker of railroad products, has chosen to outsource its IT support tasks to...
Bombardier Transportation, a multibillion-dollar maker of railroad products, has chosen to outsource its IT support tasks to services provider Computer Sciences (CSC) via a seven-year, $700m (£442m) contract.

CSC will provide a variety of IT support services, including desktop, helpdesk, call centre, data centre and application and network management, said Linda Coates, Bombardier Transportation's vice-president of communications and public relations.

Bombardier Transportation is keeping in-house those IT operations that it considers critical to its business, such as IT engineering, strategic development, e-business projects and its SAP applications, Coates said.

The contract calls for CSC to provide IT support services in over 200 Bombardier Transportation sites in 23 countries. About 625 Bombardier Transportation employees and contractors will be transferred to CSC in February 2003, when the contract kicks in. Around 825 IT employees will remain at Bombardier Transportation.

By off loading IT support tasks on CSC, Bombardier Transportation expects to cut costs, be more flexible and agile, improve its operations and transform its IT infrastructure into one that is scalable and capable of supporting the future deployment of its business development programmes.

"We operate in a highly competitive environment, and we're always looking for ways to make our business more flexible and customer-focused," Coates said. "We're in a growth pattern and the evolution of the IT platform has to follow."

Bombardier Transportation makes rail products such as passenger cars, freight cars and locomotives. It has around 36,000 employees and closed its financial year on 31 January 2002 with revenue of $4.4bn (£2.8bn), she said.

CSC is one of the world's largest providers of IT services, with revenue of $11.4bn (£7.2bn) in its 2002 financial year.

Download this free guide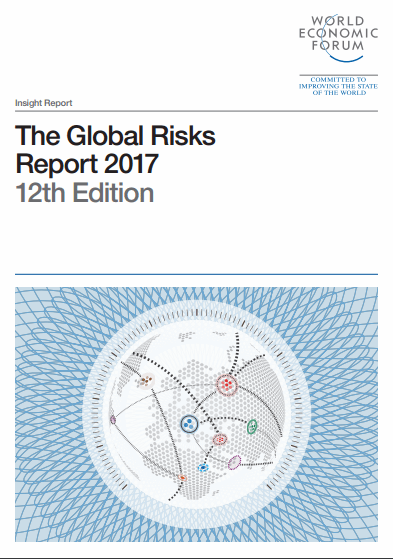 Global Risks Report 2017
Crisis patterns over the past decade have changed dramatically. 10 years ago elements such as civil war and oil prices were the top global risks to take into account. Now we see water crisis and extreme weather events taking control of keeping us up at night. Download this extremely insightful Global Risk 2017 assessment from the World Economic Forum to help prepare you for what you can't know.
By submitting your personal information, you agree that TechTarget and its partners may contact you regarding relevant content, products and special offers.
You also agree that your personal information may be transferred and processed in the United States, and that you have read and agree to the Terms of Use and the Privacy Policy.
E-Handbook

E-Handbook

E-Handbook
Read more on IT for small and medium-sized enterprises (SME)