Dell takes close look at Itanium 2
Dell Computer has confirmed that it will start shipping servers built with Intel's Itanium 2 chips, altering what has been at...
This Article Covers
RELATED TOPICS

Download this free guide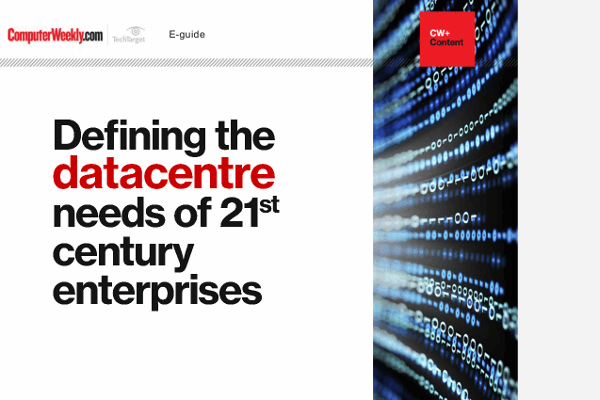 Defining the datacentre needs of 21st century enterprises
A collection of our most popular articles on datacentre management, including: Cloud vs. Colocation: Why both make sense for the enterprise right now; AWS at 10: How the cloud giant shook up enterprise IT and Life on the edge: The benefits of using micro datacenters
By submitting your personal information, you agree that TechTarget and its partners may contact you regarding relevant content, products and special offers.
You also agree that your personal information may be transferred and processed in the United States, and that you have read and agree to the Terms of Use and the Privacy Policy.

Dell Computer has confirmed that it will start shipping servers built with Intel's Itanium 2 chips, altering what has been at best a lukewarm stance on the chip.



Despite being one of Intel's biggest partners, Dell had declined to say whether or not it would bring out a server based on the chip, citing a small number of sales for these types of systems as the reason for its reluctance.

The 64-bit Itanium chip, however, has started to show signs of life in the high-performance computing market, which appears to have nudged Dell toward picking up the chip.

"Yes, we do now have an Itanium 2-based PowerEdge server on our roadmap," said Dell spokesman Bruce Anderson. "It's not a matter of if but when. Customer demand up to this point has not been broad, but we have seen renewed interest in the last six months on high performance clusters for this type of product."

Dell's major rival, Hewlett-Packard, has been the most vocal Itanium supporter, as HP looks for the chip to replace its 64-bit PA-RISC and Alpha chips. IBM has also made a late move towards the Itanium 2 with its servers based on the processor expected later this year.

The Itanium processor is Intel's answer for high-end servers that power the most demanding applications in both the scientific community and business world. While the chip has shown strong performance in benchmarks, it still lacks much of the software needed for it to challenge the reduced instruction set computing (RISC)-based servers from HP, IBM and Sun.

The absence of a 64-bit operating system from Microsoft is a key piece of missing software and was probably the main reason Dell delayed its Itanium 2 servers, according to Illuminata analyst Gordon Haff.

Microsoft said that its 64-bit Windows .net Server 2003 operating system had been delayed yet again and would not arrive until April. Dell may wait until the release of the OS to bring out its Itanium 2 servers, according to Haff.

"It wouldn't surprise me to see something rolling out at that time, but it makes sense for them to lay the ground work now," he said.

Dell has also been rumoured to be looking at Advanced Micro Devices' 64-bit server processor, codenamed Opteron.

"We are very encouraged to see the innovations that are going on, not only by our current supplier but also future, potential suppliers," said Dell chairman and chief executive officer Michael Dell.