Microsoft: Patch critical Windows vulnerability now
Microsoft has released a software patch for what it calls a "critical" security vulnerability affecting most versions of its...
This Article Covers
RELATED TOPICS

Download this free guide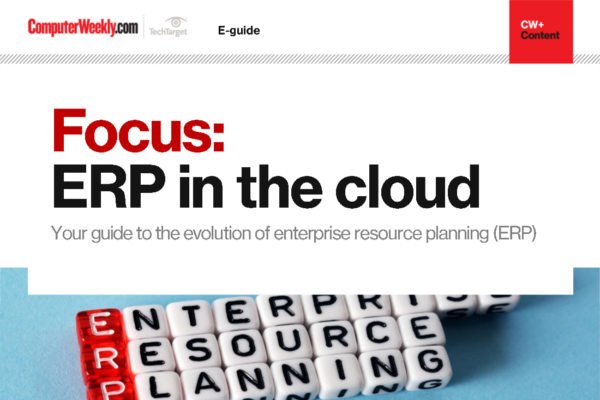 Are you keeping up with the ERP evolution?
Read about the new best practices for the ERP systems and how to tackle the growth of ERP integrations.
By submitting your personal information, you agree that TechTarget and its partners may contact you regarding relevant content, products and special offers.
You also agree that your personal information may be transferred and processed in the United States, and that you have read and agree to the Terms of Use and the Privacy Policy.

Microsoft has released a software patch for what it calls a "critical" security vulnerability affecting most versions of its Windows operating systems and certain versions of the Internet Explorer (IE) Web browser.



The flaw affects the Microsoft Data Access Components (MDAC), which provide database access for Windows platforms, according to a statement from Foundstone, a software vulnerability management company that discovered the flaw.

Microsoft said certain versions of Windows NT, Windows 2000 and Windows Me are vulnerable, with other versions of its operating system potentially at risk. Windows XP users are unaffected and need take no action.

The company deemed the vulnerability "critical" by Microsoft, the highest possible rating under the company's new rating system, which was announced on 19 November.

The company defines critical vulnerabilities as those "whose exploitation could allow the propagation of an Internet worm such as Code Red or Nimda without user action."

The hole is particularly menacing because of the large number of systems that are vulnerable and because of the ease with which existing worms such as Code Red or Nimda could be modified to take advantage of the newly disclosed flaw, said Stuart McClure, Foundstone's president and chief technical officer.

"What makes it really quite dangerous is that it can be easily added to a worm," McClure said.

"It's very much in line with Code Red and Nimda because of the attack vectors and the ways that it attacks. But with this vulnerability both the server and client component can be attacked, as opposed to Code Red and Nimda, which basically exploited server-based vulnerabilities and didn't take advantage of a browser-based vulnerability like this," he said.

Foundstone discovered the vulnerability in August and disclosed the information to Microsoft at that time, McClure said.

The vulnerability affects code that is installed and implemented by default in Windows 2000, and within the Windows NT 4.0 option pack.

Machines running Internet Explorer versions 5.01, 5.5 and 6.0 are also affected by the new vulnerability.

Microsoft's security bulletin MS02-065, is at www.microsoft.com/technet/treeview/default.asp?url=/technet/security/bulletin/MS02-065.asp

The patch is at www.microsoft.com/downloads/Release.asp?ReleaseID=44733
Read more on Business applications