Abbey National puts idle PCs to work
The Treasury Services wing of Abbey National is using grid computing, which allows multiple computers and spare processing power...
This Article Covers
RELATED TOPICS

Download this free guide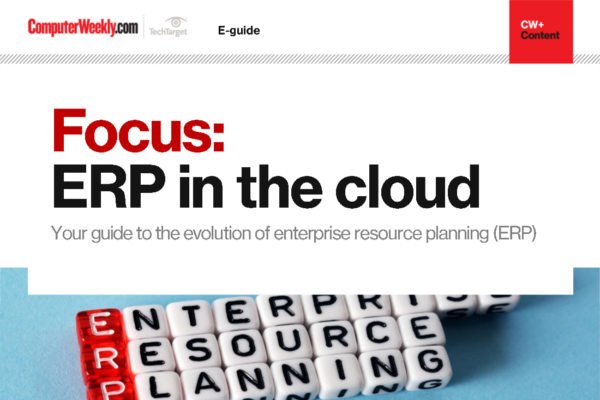 Are you keeping up with the ERP evolution?
Read about the new best practices for the ERP systems and how to tackle the growth of ERP integrations.
By submitting your personal information, you agree that TechTarget and its partners may contact you regarding relevant content, products and special offers.
You also agree that your personal information may be transferred and processed in the United States, and that you have read and agree to the Terms of Use and the Privacy Policy.

The Treasury Services wing of Abbey National is using grid computing, which allows multiple computers and spare processing power on a distributed network to be applied to a common goal, for complex risk assessments.



John Hasson, IT director of Abbey National Treasury Services (Ants), said the model is ideal for power-hungry and repetitive computations such as Monte Carlo calculations, where the same calculation is done many times using different co-ordinates.

"Calculating risk is a perfect application for grid or peer-to-peer computing," said Hasson. "It is massively attractive. You are sweating your assets and it effectively gives you back a lot of your processing power. It is a great step forward."

IT experts have mooted grid computing as the next generation of business technology. But until recently business applications in this field have been rare.

Philip Carnelley, software research director at Ovum, said that for the type of work that Ants does the move makes good sense. "It can be cost-effective if you get the right middleware," he added. But he also warned of the danger of getting overexcited about the idea of grid computing and stressed that the model is not for everyone.

"It is a big leap from here to the data-intensive applications like HR we talk of in commercial computing and it is still a long way from the whole computing as a utility idea," he said.

At present, Ants is only using about 5% of the processing power available on its 1,300 PCs. Initially the company hopes to increase this to 15%. The cost of increasing capacity in other ways, such as buying more high-end PCs, would be "horrific", said Hasson.

Ants has been using the Livecluster grid-enabling technology from DataSynapse on 100 PCs for the past six weeks. It has begun to implement agents on the PCs to tell the servers when the PCs are idle and available to provide processing power.

When Ants is satisfied that the agents do not interfere with other applications on the desktop it will roll them out to include most of the 1,300 PCs in the network, although there are no immediate plans to extend the grid outside the building because of security concerns.
Read more on Business applications