MSOffice 11 will force councils to upgrade
The latest version of Microsoft Office, due to be released next year, could be a blessing in disguise for local authorities that...
This Article Covers
RELATED TOPICS

Download this free guide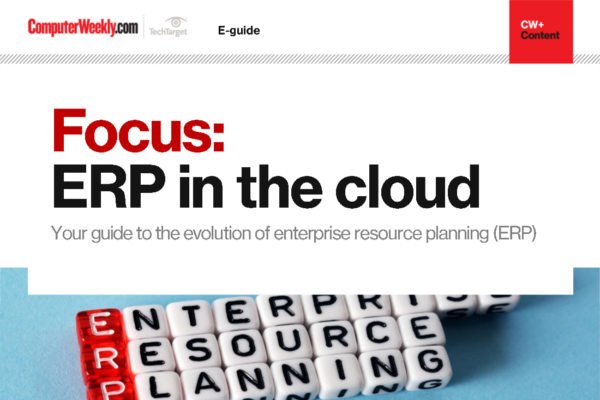 Are you keeping up with the ERP evolution?
Read about the new best practices for the ERP systems and how to tackle the growth of ERP integrations.
By submitting your personal information, you agree that TechTarget and its partners may contact you regarding relevant content, products and special offers.
You also agree that your personal information may be transferred and processed in the United States, and that you have read and agree to the Terms of Use and the Privacy Policy.

The latest version of Microsoft Office, due to be released next year, could be a blessing in disguise for local authorities that are rushing to meet the Government's 2005 deadline for offering council services online.



The use of Extensible Markup Language (XML), with drag-and-drop document creation, is a key feature of Office 11.

The package is currently in beta testing with more than 5,000 Microsoft customers.

The downside, however, is that many local authorities will have to upgrade their desktops to Windows XP or Windows 2000 in order to run the new suite.

The current Office 11 beta product allows document templates to be constructed using any XML schema a company may want to adopt.

To create an address field in XML, for example, all a user has to do is select the correct tag from a dialogue box and drag and drop it in place on the Word or Excel document.

One local government IT strategist said the XML features of Office 11 would make Web site development faster and easier.

"We have had our Web site rewritten to use a content management system that stores the content as XML documents," he said.

"At the moment, much of the content being generated by the business units makes use of this system's own text editing facilities.

"It would be extremely useful if potential Web site content, which is often generated in Word, could be used directly by the content management system without additional keying," he said.

But local authorities that start to convert a mass of documents into XML are still likely to face a series of technical challenges, according to analysts.

Ovum lead analyst for software development strategies, Bola Rotibi, warned, "There are already plenty of parsers [conversion programs] that can scan in data from Word and convert it to XML.

"But there may be problems if documents contain a lot of graphics.

"Parsing tends to be memory-intensive and requires a lot of processing power," said Rotibi.

"An alternative would be to select a knowledge management system that can handle structured and unstructured data," he said.


Read more on Business applications