Layoffs expected after Lucent terminates core switch
Lucent Technologies has warned of further job losses after terminating development of its TMX 880 core network switch.

Download this free guide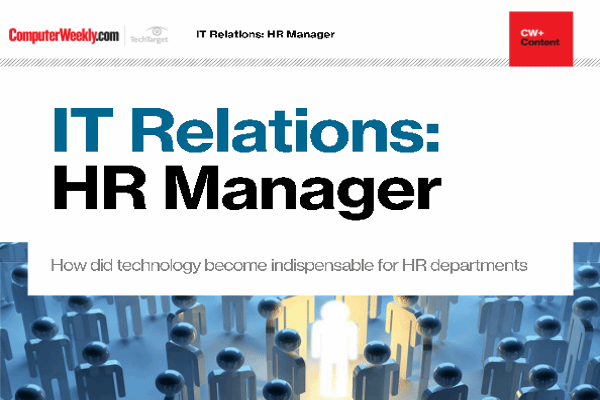 How did technology become indispensable for HR departments
HR and IT departments have begun to work closely together over the last few years. While HR historically has often received limited attention, companies now understand the key role the department plays in the business.
By submitting your personal information, you agree that TechTarget and its partners may contact you regarding relevant content, products and special offers.
You also agree that your personal information may be transferred and processed in the United States, and that you have read and agree to the Terms of Use and the Privacy Policy.

Lucent Technologies has warned of further job losses after terminating development of its TMX 880 core network switch.



The news was given to some 200 employees last Friday, according to company spokesman Richard Muldoon. He said the decision would result in layoffs but would not specify how many. Several news reports, citing unnamed company sources, said more than 160 jobs could be lost.

The company has been subject to several rounds of layoffs in the past year and intends to reduce the size of its workforce to 35,000 workers by the new year, down from the present level of 45,000.

The TMX 880 was announced in November 2001 and had been in trials with service providers.

Muldoon said the discontinuation did not mean Lucent would abandon the Multiprotocol Label Switching (MPLS) space.

"We had some learning from the 880," he said, adding that chief executive officer Patricia Russo had told investors that Lucent would continue to invest in MPLS and enhancements for its GX 550 core Asynchronous Transfer Mode (ATM) switch and the CBX 500 edge switch, as well as the PSAX edge concentrator.

Muldoon described ATM as a "living market", with Lucent active in 27 of the 30 largest ATM markets worldwide.

Contrary to the faith Lucent has put in the GX 550 and the CBX 500, analyst Tom Nolle at CIMI, said killing the TMX 880 "almost forces Lucent to sell off the remainder of the 500/550 product set, as has been rumoured."

Nolle said the TMX 880 had not been gaining traction with carriers "at all" and that Lucent had been having problems meeting feature delivery requirements.

Unless Lucent announces a clear replacement to TMX 880, he added, Lucent would be out of the MPLS business and possibly all ATM products.

Nolle said Lucent could not afford to stay at existing staffing levels and faced a possible future of becoming a "low-profit provider of commodity technology to carriers".
Read more on IT jobs and recruitment