SuSE prepares to take Linux on to the desktop
SuSE Linux plans to launch desktop versions of the open source-based Linux operating system early next year.

Download this free guide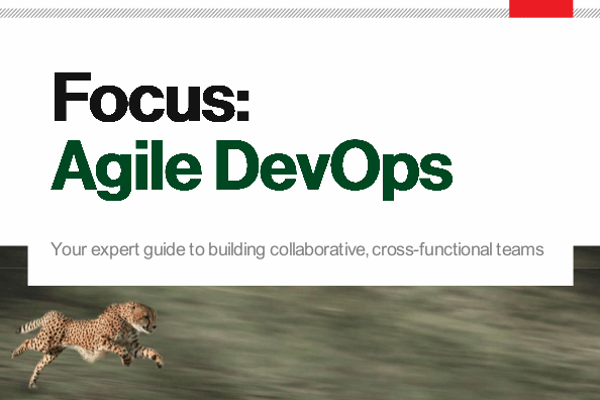 How can your business benefit from DevOps?
Let's take a look at six of the development practices that Disciplined Agile Delivery recommends for disciplined DevOps teams.
By submitting your personal information, you agree that TechTarget and its partners may contact you regarding relevant content, products and special offers.
You also agree that your personal information may be transferred and processed in the United States, and that you have read and agree to the Terms of Use and the Privacy Policy.

SuSE Linux plans to launch desktop versions of the open source-based Linux operating system early next year.



"We'll have products available for consumers, enterprises and government organisations in the first quarter of 2003," said Petra Heinrich, vice-president of qualified users at SuSE Linux.

The company will launch two packages aimed at two separate markets, according to senior sales engineer, Stefan Werden.

SuSE Linux Office Desktop will be targeted at consumers and home office workers, particularly those using Microsoft's Office software. The product, which also supports IBM's Lotus Notes, will be available in January 2003 at a cost of €129 (£81).

SuSE Linux Enterprise Desktop will be aimed at businesses and public administrations with large networks of smart clients. The product is expected to be available in the first quarter of 2003 with pricing yet to be confirmed.

"One of the big features of our desktop products is that users who have licensed Microsoft Office will be able to continue using this software and thus protect their software investments," Werden said.

If users decide not to renew their Microsoft Office licence, he added, they can easily migrate to open source alternatives, such as StarOffice, now distributed for a fee by Sun Microsystems, or OpenOffice, a scaled down version of StarOffice, which can be downloaded for free.

SuSE Linux will use Codeweavers CrossOver Office 1.2 software to emulate Microsoft Office products.

"In our tests, we haven't detected any significant drop in performance when running Office products over the emulation software," Chris Schlaeger, a software engineer at SuSE Linux said.

The SuSE Linux desktop products are based on code from the company's flagship enterprise server software, Schlaeger said.
Read more on Operating systems software