Oracle offers latest Java tool
Oracle plans to launch its latest JDeveloper tool, featuring support for the latest Java and Web services standards as well as...

Download this free guide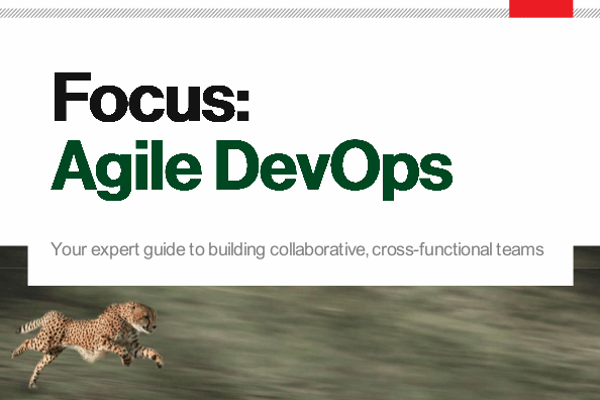 How can your business benefit from DevOps?
Let's take a look at six of the development practices that Disciplined Agile Delivery recommends for disciplined DevOps teams.
By submitting your personal information, you agree that TechTarget and its partners may contact you regarding relevant content, products and special offers.
You also agree that your personal information may be transferred and processed in the United States, and that you have read and agree to the Terms of Use and the Privacy Policy.

Oracle plans to launch its latest JDeveloper tool, featuring support for the latest Java and Web services standards as well as commonly used open source technologies.



Analysts said many of the enhancements will bring the tool up to par with the most recent offerings from vendors such as IBM and Borland.

"Their issue has been convincing people this would be a viable tool, even if I happen to target somebody else's application server or database," said Thomas Murphy, an analyst at Meta Group.

John Meyer, an analyst at Giga Information Group, said that although the release of JDeveloper 9.0.3 gives Oracle much of the standards support it needs, "it doesn't have the boost that would propel it past the other major vendors' products". That added boost will come from the eventual tighter integration of frameworks that reduce the amount of code developers need to write, increasing their efficiency, he added.

Other features in JDeveloper 9.0.3 include support for Java 2 Enterprise Edition 1.3 and Enterprise JavaBeans 2.0, and a My JDeveloper extension manager that lets developers personalise the IDE with features they frequently use. In addition, the new version will allow developers to visually create Web services with a UML Class Modeler.

JDeveloper 9.0.3 is available for free download from the Oracle Technology Network (OTN). The cost to users deploying applications is $995 (£643).

Last week, Oracle also announced availability of the first version of its 9i Application Server TopLink object relational mapping tool for building Java applications with relational databases. Oracle acquired the tool in June from WebGain, which sold off most of its technology this year.

TopLink is now available as a built-in feature of Oracle9i Application Server. Company officials also confirmed plans to support the tool for use with non-Oracle J2EE-compliant application servers, such as BEA Systems Inc.'s WebLogic and IBM's WebSphere.

A developer edition of TopLink can be downloaded for free from the OTN. The licensing cost is $7,000 (£4,524) per processor.
Read more on Web software