SuSE Linux unveils business groupware server product
Enterprise collaboration capabilities have come to SuSE Linux, as the company today unveiled SuSE Linux Openexchange Server,...

Download this free guide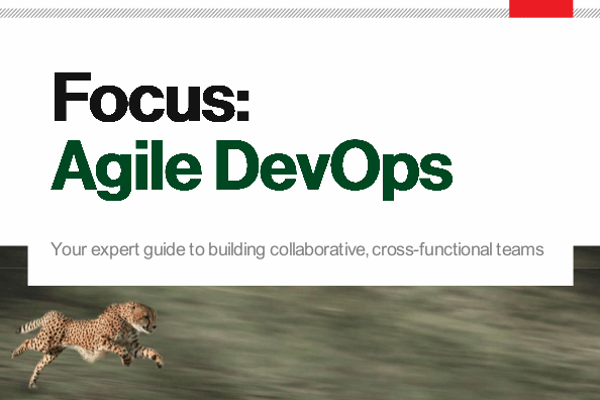 How can your business benefit from DevOps?
Let's take a look at six of the development practices that Disciplined Agile Delivery recommends for disciplined DevOps teams.
By submitting your personal information, you agree that TechTarget and its partners may contact you regarding relevant content, products and special offers.
You also agree that your personal information may be transferred and processed in the United States, and that you have read and agree to the Terms of Use and the Privacy Policy.

Enterprise collaboration capabilities have come to SuSE Linux, as the company today unveiled SuSE Linux Openexchange Server, which includes a full range of communications and groupware features.



The company said the product would include the SuSE Linux Enterprise Server operating system as well as an established e-mail server and extensive groupware functions.

The product features integrated Web mail clients, a central appointment and address management system and project management and task planning tools. Also included are a centrally controlled document management tool and group-based discussion forums for project teams.

SuSE Linux Openexchange Server, which will be available in mid-November, will work with all common browsers. Users will be able to access the communications services from anywhere in the world using a computer with any common operating system and an Internet connection.

Data synchronisation features for Palm and Pocket PC devices are also included. Users of Microsoft Outlook will also be able to synchronise and edit appointments, tasks and addresses using SuSE Linux Openexchange Server.

Pricing for the product begins at $1,249 (£804), which includes a licence for ten groupware clients and an unlimited number of e-mail clients.

Customers using SuSE Linux eMail Server 3.x and the SuSE Maintenance Service can upgrade to the new product under their maintenance agreements.

IDC analyst Dan Kusnetzky said the product could help Linux become established in the business collaboration marketplace. According to IDC figures, collaboration, including e-mail and messaging, is the second most common use in Microsoft Windows business workloads, with file and print serving in the top spot.

The new server product's ability to replace Microsoft Exchange as the collaboration server in the enterprise "would be persuasive for at least some people to try it", Kusnetzky said.

The server application provides most of the features in Exchange and would allow the Microsoft Outlook client software to work with the SuSE product and think it was talking with Exchange, according to Kusnetzky.

"The idea is it would allow Linux to be introduced into a Windows environment and an Exchange environment with little disruption," he said. "Taken together, that would allow SuSE to attack [the market]."
Read more on Operating systems software