Microsoft warns of 'critical' flaw in Outlook Express
Microsoft has released a security alert highlighting a serious security hole in its Outlook Express e-mail client.

Download this free guide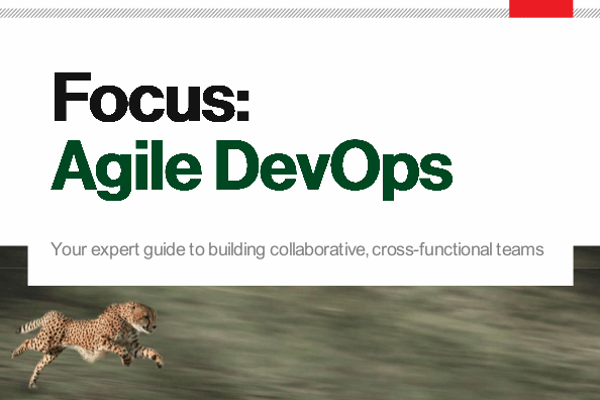 How can your business benefit from DevOps?
Let's take a look at six of the development practices that Disciplined Agile Delivery recommends for disciplined DevOps teams.
By submitting your personal information, you agree that TechTarget and its partners may contact you regarding relevant content, products and special offers.
You also agree that your personal information may be transferred and processed in the United States, and that you have read and agree to the Terms of Use and the Privacy Policy.

Microsoft has released a security alert highlighting a serious security hole in its Outlook Express e-mail client.



The vulnerability, which was found in Outlook Express versions 5.5 and 6.0, could allow a remote attacker to take control of machines running Outlook Express using malicious code embedded in an e-mail message.

In its 58th security alert of the year, Microsoft rated the flaw as critical for end users, but low for both Internet and intranet servers.

Outlook Express is the simplified version of Microsoft's Outlook e-mail application that is distributed with many versions of Microsoft Windows.

The vulnerability was discovered in Outlook Express code that is used to support Secure/Multipurpose Internet Mail Extensions (S/MIME), an e-mail security standard that allows Internet users to send and receive encrypted e-mail messages.

The flawed code is used by Outlook Express to generate a message warning users that problems occurred when trying to verify the authenticity of an incoming e-mail. According to the Microsoft alert, the code used to generate the error message can be exploited and used to create a buffer overflow condition on the machine running Outlook Express.

Buffer overflow attacks allow attackers to circumvent program code designed to prevent an application from executing extraneous or "arbitrary" code. In this case, the buffer overflow would allow an attacker to place and execute code on the machine running Outlook Express, causing the e-mail client to fail or taking advantage of the current user's permissions to execute commands.

And, because Outlook Express contains a "preview pane" feature that displays the contents of an e-mail message without requiring the user to open it, users could unwittingly launch an attack just by selecting the e-mail message in their inbox, displaying the e-mail's contents in the preview pane and running the malicious code.

Outlook Express version 5.5 Service Pack 2 (SP2) and 6.0 SP1, which is included in Windows XP SP1, are not affected by the vulnerability, nor is Microsoft Outlook, according to the alert and a statement from Aviram Jenik, a researcher at BeyondSecurity.com, which discovered the vulnerability and reported it to Microsoft.
Read more on Operating systems software