Tivoli products to debut at Gartner Symposium
IBM's Tivoli software subsidiary will this week use the Gartner Symposium IT Expo in Orlando, USA, to show a set of new identity...

Download this free guide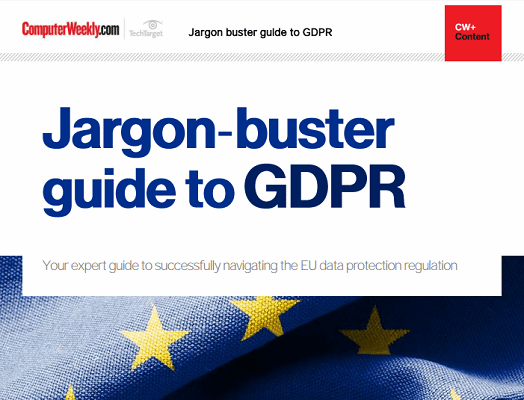 Jargon-buster guide to GDPR
The 10 most important things you need to know about GDPR, and a jargon-buster explanation for some of the key terminology.

IBM's Tivoli software subsidiary will this week use the Gartner Symposium IT Expo in Orlando, USA, to show a set of new identity management, privacy and storage management technologies.



Central to Tivoli's product announcements will be Tivoli Identity Manager, gained through IBM's recent acquisition of Access 360, designed to automate the deployment of user access rights to applications based on business policies.

A second product, Tivoli Privacy Manager, automates the enforcement of privacy policies across an enterprise to extend identity management capabilities to applications that gather personally identifiable data.

With autonomic computing essential to Tivoli's integrated security approach, adoption of the concept depends on whether users who are sceptical of replacing the human aspect of IT security efforts can be convinced to trust the company's approach.

Tivoli will also use the show to unveil the first security services and solutions released as part of its joint development deal with VeriSign, which was announced earlier this year.

The security services are intended to help users build trust and security capabilities directly into their e-business applications and infrastructure products. This approach is intended to help users extend applications to a wider range of business partners, suppliers, and employees. "We are working at a higher level of managing specific operational functions whether it be applications, middleware, or databases," said Steve Wojtowecz, director of strategy at Tivoli Software in Texas, USA.

IBM and Tivoli are shoring up their collective competitive-advantage muscle against the likes of Computer Associates International, Hewlett-Packard and BMC Software, said Audrey Rasmussen, vice-president of Enterprise Management Associates.

IBM is organising its software, hardware, and middleware lines to leverage Tivoli's strengths as a conduit to manage not only the enterprise, but also IBM systems, said Paul Mason, vice-president of the infrastructure software group at Framingham, Mass.-based IDC.

"Most of the value right now [among IBM software divisions] is that they are sharing the code bases. But down the line that will lead to much easier implementation of the whole integration process," Mason said.
Read more on IT risk management