Sacked software developers launch £8m compensation claim
Former staff of a Scottish-based software development house have launched an £8m claim for damages after they were dismissed...

Download this free guide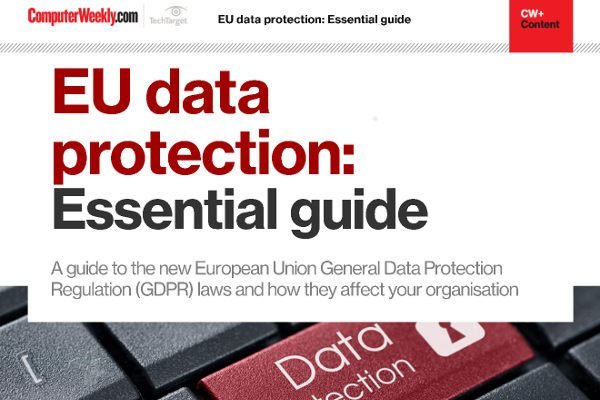 D-Day: 25 May 2018
Prepare your organisation for GDPR: Find out the key actions to take and discover the challenges as well as opportunities
By submitting your personal information, you agree that TechTarget and its partners may contact you regarding relevant content, products and special offers.
You also agree that your personal information may be transferred and processed in the United States, and that you have read and agree to the Terms of Use and the Privacy Policy.

Former staff of a Scottish-based software development house have launched an £8m claim for damages after they were dismissed without notice or compensation.



The receivers Deloitte & Touche laid off some 220 employees of software development house TelesensKCSL on 28 June. The employees did not receive a salary for June, nor any redundancy, notice payments or statutory consultation.

Three days later, the company was sold to US telecoms billing giant Convergys for $10m (£6.43m).

Nigel Griffiths MP, the minister for small business, along with other prominent MPs and members of the Scottish parliament, has supported the action for unfair dismissal and sex discrimination against the new owners and the receiver.

TelesensKCSL was one the leading developers of telecoms billing systems with customers that included 02. It told staff on 25 June that it was going into receivership despite assurances just days earlier that there was more than £3.8m in the bank for staff salaries and that there were a number of interested potential buyers.

Employment lawyers Roydens are fighting the action and the Equal Opportunities Commission and the Department of Trade and Industry are investigating the issue.

David Royden, who is acting for the sacked staff, said: "This is a case of plain bad behaviour on the part of Convergys and Deloitte & Touche. Legislation making it illegal to dismiss employees during a transfer of employment has been around for nearly 20 years.

"It is possible for exceptions to be made for economic, technical or organisational reasons as long as it is carried out in a fair and reasonable manner. Gathering 220 people in room and summarily dismissing them without notice or pay is unfair and unreasonable behaviour," he added.

Former employee Mike Cicero, a spokesman for the class action group, said: "Not only are we seeking the money that is owed to us, we are also hoping that by taking this action we can force changes in the law so that this does not happen to anyone else ever again."

Nigel Griffiths, MP for Edinburgh South and minister for small business, said, "The information given to me by my constituents makes me highly suspicious of the motives and operations of the company. I have asked the DTI to investigate the collapse of TelesensKCSL and advise on what action, if any, can be taken."
E-Handbook

E-Handbook

E-Zine
Read more on IT for small and medium-sized enterprises (SME)