Motorola DragonBall processor to run Windows CE
Motorola's MX1 DragonBall processor for handheld devices now supports Microsoft's Windows CE operating system, the companies...
This Article Covers
RELATED TOPICS

Download this free guide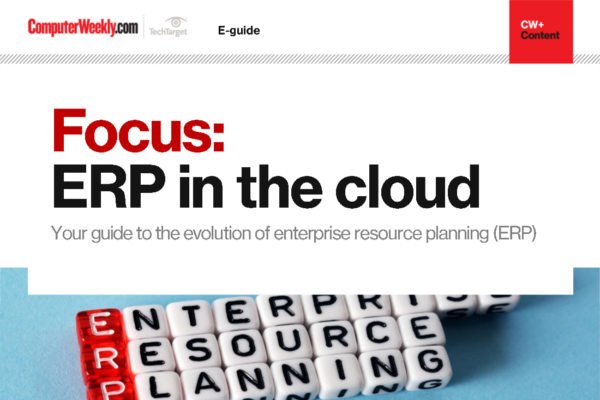 Are you keeping up with the ERP evolution?
Read about the new best practices for the ERP systems and how to tackle the growth of ERP integrations.
By submitting your personal information, you agree that TechTarget and its partners may contact you regarding relevant content, products and special offers.
You also agree that your personal information may be transferred and processed in the United States, and that you have read and agree to the Terms of Use and the Privacy Policy.

Motorola's MX1 DragonBall processor for handheld devices now supports Microsoft's Windows CE operating system, the companies announced yesterday.



Scott Horn, director of marketing for the embedded and appliance platforms group at Microsoft, said Motorola is now the third major vendor to make chips for the handheld device market that can run Windows CE or components of it.

Processors Intel and Texas Instruments also support Windows CE, along with Transmeta's Crusoe processor software.

Windows CE is an operating system for mobile devices and what Microsoft calls "small footprint" devices, such as personal digital assistants (PDAs) and mobile phones. Microsoft licenses the operating system to internal and external customers, who can opt to include whatever portions of the source code they desire with their final product, such as Microsoft did with Pocket PC.

"We have made this announcement as part of an overall strategic decision to become operating system agnostic," said Motorola product marketing manager Luis Quiroea. Motorola has already announced support for Linux, Symbian's operating system, and PalmSource's Palm OS 5.

The MX1 Dragonball processor, based on the ARM920T core from ARM, runs at clock speeds of up to 200MHz. A Motorola press release in June claimed it was the first processor to be certified for Palm OS 5.

The partnership between Motorola and Microsoft will allow handheld makers to produce less expensive devices for end users, because of the integrated wireless Internet connectivity and low power consumption of the MX1, combined with the multimedia capabilities of both the MX1 processor and Windows CE, Quiroea claimed.

Motorola will make an application development system available for Windows CE 3.0 on Wednesday. Support for the latest version, Windows CE .net, will come by the end of this year.

Microsoft's Pocket PC and SmartPhone 2002 operating systems use source code from Windows CE 3.0, and as those products move toward the latest version, Motorola's processor will move with them, Horn said.
Read more on Business applications