Ex-Microsoft engineer launches tool company
Charles Simonyi, the engineer behind the early development of Microsoft Word and other key applications, has left the company to...

Download this free guide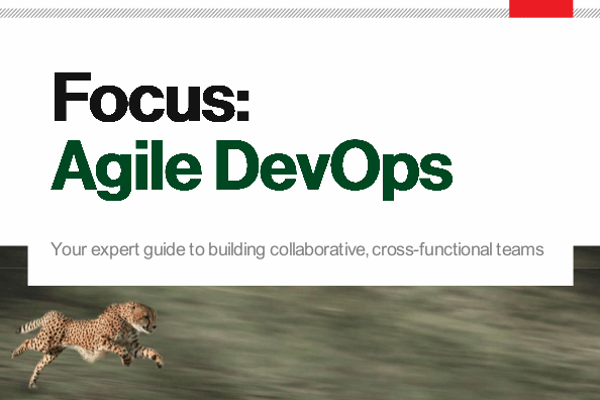 How can your business benefit from DevOps?
Let's take a look at six of the development practices that Disciplined Agile Delivery recommends for disciplined DevOps teams.
By submitting your personal information, you agree that TechTarget and its partners may contact you regarding relevant content, products and special offers.
You also agree that your personal information may be transferred and processed in the United States, and that you have read and agree to the Terms of Use and the Privacy Policy.

Charles Simonyi, the engineer behind the early development of Microsoft Word and other key applications, has left the company to start his own business.



Simonyi, along with Gregor Kiczales, a computer science professor at the University of British Columbia in Canada, announced the launch of Intentional Software.

The company hopes to release software programming tools based on an engineering concept called intentional programming, which Simonyi focused on while working in the research division at Microsoft.

Intentional programming is aimed at creating a programming environment that lets developers reuse software components and easily manipulate code during the development process. The tools could make use of such elements as models or charts to represent the underlying code of an application.

Intentional Software is not alone in its effort to develop a simple tool for programming and maintaining software. Rational Software is a pioneer of tools based on Unified Modeling Language (UML), a graphics-based software development language. Sun Microsystems engineer James Gosling has also described similar work under way in Sun's research group through a project known as Jackpot.

Microsoft has signed a licensing agreement with Intentional Software that gives the software maker a "first right of negotiation" for products developed. In return, Intentional Software is licensing some of Microsoft's intellectual property to aid in its research and development of Microsoft-compatible developer tools.

Bill Gates, Microsoft's chairman and chief software architect, commended Simonyi, noting that his work "has enormous potential to dramatically enhance programming in a number of areas". He added that he was pleased Microsoft and Simonyi will continue to have a working relationship.

Simonyi joined Microsoft in 1981 and led the company through development of some key applications. In 1991 he joined Microsoft Research, where he began his work focusing on intentional programming. Before joining Microsoft, Simonyi worked at Xerox 's Research Center (PARC), where he developed programming tools.
Read more on Software development tools