Companies get another IM security option
IMlogic has unveiled its latest product to help corporate IT managers gain control over instant messaging (IM) programs within...

Download this free guide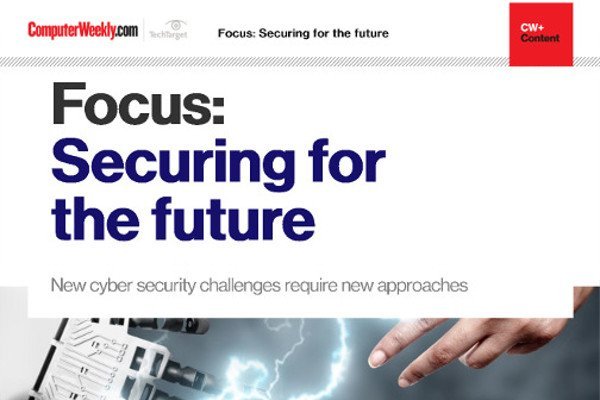 New technologies: a source of threat as well as a solution
Learn about fighting the ever evolving ransomware, IoT botnet malware and data manipulation attacks.
By submitting your personal information, you agree that TechTarget and its partners may contact you regarding relevant content, products and special offers.
You also agree that your personal information may be transferred and processed in the United States, and that you have read and agree to the Terms of Use and the Privacy Policy.

IMlogic has unveiled its latest product to help corporate IT managers gain control over instant messaging (IM) programs within their businesses.



The company announced an IM Manager application that will allow IT departments to archive, control and monitor IM communications at server level.

Many software vendors are trying to make IM more secure for business, especially those in the areas of finance, pharmaceuticals and energy, where government agency reporting requirements are becoming more stringent.

Jeffrey Whitney, vice-president of marketing at IMlogic, said IM Manager is the evolution of an earlier product, IM Log, which the company introduced last year. That product allowed companies to monitor and log messaging between users of Microsoft's Exchange 2000.

The new product will do much more, and it works with popular consumer IM offerings such as America Online's AOL Instant Messenger, Yahoo!'s Yahoo! Messenger and Microsoft's MSN Messenger, which are often used in businesses.

The problem with the consumer applications is that they have no security features and no auditing, archiving or control features for businesses to control their use.

IM Manager will also work with proprietary IM software, including IBM's Lotus Sametime and Microsoft Exchange.

Users inside companies often choose to download such programs on their own and use them without the blessing of their IT departments. "IT has not really brought this in as an initiative," Whitney said.

But with products like IM Manager and competing applications such as IM-Age for Desktops from IM-Age Software, user companies can gain control over who is using IM and what they are doing with it, increasing security and reducing the threat of virus attacks and other problems.

IM Manager stands out, Whitney said, because it can be installed on a server and works between the IM application and users. That means it does not have to be installed on individual client machines in a large business.

The software is priced from about $10,000 (£6,540) for 100 to 500 users to the mid-six figures for 20,000 to 50,000 users. The product is available immediately.
Read more on IT risk management