European Patent Office gives Rambus mixed ruling
Memory company Rambus has received a mixed ruling from the European Patent Office (EPO) in its ongoing patent infringement case.
This Article Covers
RELATED TOPICS

Download this free guide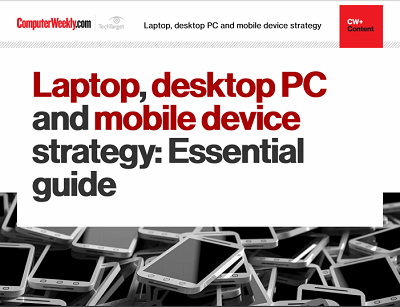 The great debate - to PC or not to PC
IT leaders have greater choice in end-user devices than ever before. The age of PC-only users is over and we have entered the multiple device era. In this guide, you can find best practice, analysis of the latest trends, and expert advice on formulating enterprise strategy in laptops, desktop PCs and mobile devices.

Memory company Rambus has received a mixed ruling from the European Patent Office (EPO) in its ongoing patent infringement case.



The EPO, in Munich, Germany, affirmed the novelty and inventiveness of Rambus' first European patent EP 525 068, but also ruled that the patent is valid only if certain words are added to make it conform to the original 1990 filing.

While the company was pleased that the EPO affirmed the originality of its patent, Rambus said the ruling would probably complicate and delay legal proceedings in Europe.

Rambus has sued chip makers, such as Infineon Technologies, Micron Technology and Hynix Semiconductor in both the USA and Europe, claiming that its patented SDRAM (synchronous dynamic RAM) technology is being violated by its competitors and that Rambus is owed royalties.

Rambus' European patent was challenged by Infineon, Micron and Hynix, and Wednesday's ruling by the EPO is the latest step in what is expected to be a long process, said Infineon spokesman Guenter Gaugler. "This initial ruling by the EPO is not legally binding. Until the final decision is written down, we are unable to comment on the details of the case, or on the details of the other two cases pending between Infineon and Rambus," Gaugler said.

According to a statement, Rambus plans to appeal against the EPO ruling on the patent language, claiming the EPO has reversed its own previous decision.

Rambus and Infineon have a case pending in a court in Mannheim, Germany. In that case, Rambus is contending that Infineon's SDRAM and DDR (double data rate) SDRAM memory products infringe the Rambus patent EP 525 068.

Meanwhile another ongoing lawsuit between Rambus and Infineon is being heard in the USA. Last November the Federal District Court for the Eastern District of Virginia entered an injunction permanently barring Rambus from asserting certain of its USA patents against Infineon's SDRAM and DDR SDRAM products.

An appeal of that ruling was heard before the US Court of Appeals for the Federal Circuit on 3 June. The two US District Courts hearing the Micron and Hynix cases have delayed their cases pending resolution of the Infineon appeals, Rambus said at the time.

Also in June, the US Federal Trade Commission (FTC) formally sought to prevent Rambus from enforcing its SDRAM patents against manufacturers when it filed a formal complaint against Rambus accusing the company of hampering competition in the SDRAM market by deceiving a technology standards organisation.

According to the FTC's complaint, between 1992 and 1995, Rambus took part in standards-setting activity regarding SDRAM technology with the Joint Electron Device Engineering Council (JEDEC) Solid State Technology Association, but failed to disclose that it had also filed for patents to cover technologies involved in the standard. Concealing such facts is a violation of JEDEC's rules.

The ruling by the EPO has no effect on any of the pending litigation in the USA, Rambus said.

The company has continually asserted that it is determined to aggressively pursue pending, as well as future, legal battles in an effort to protect its intellectual property and to also maintain its core business efforts to collect licensing revenue for its patents.