BEA and IBM spar on Web services development
BEA Systems said its WebLogic Workshop platform requires fewer steps to build a simple Web service compared with IBM's WebSphere...

Download this free guide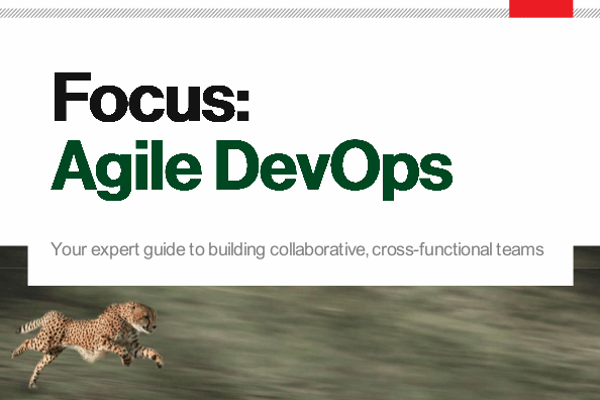 How can your business benefit from DevOps?
Let's take a look at six of the development practices that Disciplined Agile Delivery recommends for disciplined DevOps teams.
By submitting your personal information, you agree that TechTarget and its partners may contact you regarding relevant content, products and special offers.
You also agree that your personal information may be transferred and processed in the United States, and that you have read and agree to the Terms of Use and the Privacy Policy.

BEA Systems said its WebLogic Workshop platform requires fewer steps to build a simple Web service compared with IBM's WebSphere Studio Application Developer.



BEA officials claimed that the development of a Web service to accept and confirm an employee ID number took developers only five steps with Workshop as opposed to 28 steps in IBM's platform to partially replicate the same Web service.

"WebLogic is simply more productive than the WebSphere offering," said Todd Neilsen, chief marketing officer at BEA. IBM's platform requires significant code development, he said. BEA is challenging IBM to build a Web service in as few as 14 steps.

WebSphere director of marketing IBM's Scott Hebner quickly rejected BEA's claims.

"I think what's happening here is they're trying to create distractions from the bottom line that their revenue is declining rapidly, so they come out with what I consider to be lame press releases like this," Neilsen said.

BEA revenues for the quarter ending 31 July were $225.9m (£145.2m), down from $267.8m in the same quarter a year ago.

BEA's criteria were "subjective at best", Neilsen said. "Our challenge to BEA is they submit their tool and we'll submit our tool" to the same independent testing laboratory.

WebLogic Workshop is a newly released tool with no market share and it and lacks functionality needed to build Web services applications, he said.

However, user of both IBM and BEA tools said he preferred BEA's offering.

"It's a night-and-day difference," said Frank Cohen, chief executive officer at PushToTest, a company that builds automated solutions for testing Web services. WebLogic Workshop offered substantial productivity gains and offered visual tools, Cohen said.

However, Cohen said he would continue to use both tools because WebSphere Studio Application Developer is good for developing remote procedure call-based Web services for WebSphere.

BEA's Neilsen said BEA is not losing customers to IBM. "In fact, in our last quarter, we announced with our financial earnings that we went up against IBM 220 times in the last quarter and of the 220 times we faced them, we beat them 210," meaning BEA won the account in all but 10 instances.
Read more on Web software