Top management departures continue at Veritas
Veritas Software chief technology officer Paul Borrill has resigned in a continuing series of high-level management changes that...

Download this free guide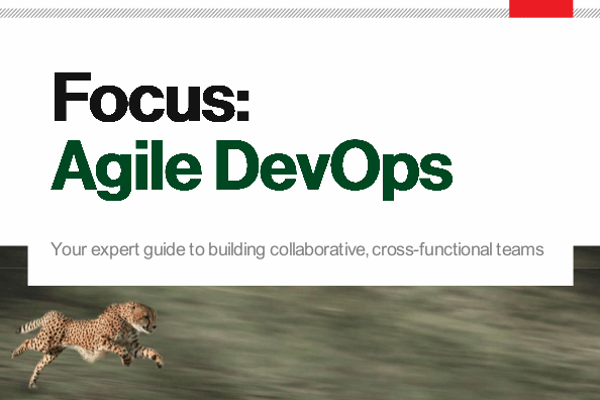 How can your business benefit from DevOps?
Let's take a look at six of the development practices that Disciplined Agile Delivery recommends for disciplined DevOps teams.
By submitting your personal information, you agree that TechTarget and its partners may contact you regarding relevant content, products and special offers.
You also agree that your personal information may be transferred and processed in the United States, and that you have read and agree to the Terms of Use and the Privacy Policy.

Veritas Software chief technology officer Paul Borrill has resigned in a continuing series of high-level management changes that began early this year.



Analysts said nearly a dozen executives have left the storage management vendor over the past six months. At the same time, the company has brought in several new senior managers to run its product and marketing operations and its merger and acquisition activities.

The dramatic shift in upper management follows a $651m (£417m) net loss last year and chief executive officer Gary Bloom's assumption of the chairman's position in January. Bloom took over that job from Mark Leslie, who he replaced as president and chief executive officer in November 2000.

Veritas officials and industry analysts alike described the overhaul as a natural result of the ascension of Bloom, a former Oracle executive, to the top three jobs at the company.

"Seven vice-presidents left in one week in April," said Michael Peterson, an analyst at Strategic Research, a storage management market research firm. "This is Gary's operating style: to replace Mark Leslie's executive operating team."

A Veritas spokesman said that Bloom has brought in a management team that "he's very confident with". New members include Mark Bregman, a longtime IBM executive who was hired by Veritas in February to oversee product operations, and Jeremy Burton, another Oracle veteran, who was named chief marketing officer at Veritas in April.

Veritas, one of the biggest vendors of storage management software, had $1.5bn (£0.96m) in revenue last year. In the wake of its big loss for 2001, the company in July reported a net profit of $70.5m (£45.2m) on revenue of $735.1m (£471.3m) for the first half of this year.

The management overhaul isn't a sign that Veritas is falling apart, Peterson claimed. "It's a normal transition that occurs when you change top execs," he said.

But Anders Lofgren, an analyst at Giga Information Group, said that Veritas is under more pressure from competitors such as EMC, Sun Microsystems, Legato Systems and even Microsoft, which last week announced the first in a promised line of storage management software for Windows systems.

"I think there's still good technology coming out of Veritas, but they are feeling the heat more so than they have in the past," Lofgren said.