Government must learn from the private sector
Experts have warned that the Government should take a leaf out of the private sector's book when delivering online services for...

Download this free guide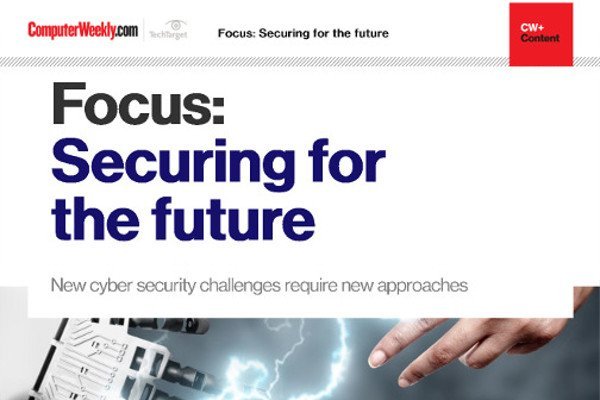 New technologies: a source of threat as well as a solution
Learn about fighting the ever evolving ransomware, IoT botnet malware and data manipulation attacks.
By submitting your personal information, you agree that TechTarget and its partners may contact you regarding relevant content, products and special offers.
You also agree that your personal information may be transferred and processed in the United States, and that you have read and agree to the Terms of Use and the Privacy Policy.

Experts have warned that the Government should take a leaf out of the private sector's book when delivering online services for citizens, following two critical reports on e-services from the Parliament's Public Accounts Committee (PAC).



The all-party group of MPs' reports - Improving Public Services Through E-government, and E-Revenue - question the success of moves to put Whitehall online. The committee also warned that there is a significant danger that, even if the Government meets its target of offering all services online by 2005, people will not use the electronic alternatives.

Jo Tucker, managing director of industry body the Interactive Media in Retail Group, warned that e-government sites needed to be carefully designed with the needs of the end-user in mind.

She said, "They should take the lessons of the private sector, where your competitor is just a click away." The attention span of busy people is just a few seconds, Tucker added.

Analysts also highlighted the importance of in-depth research and preparation prior to the launch of high-profile government Internet services.

Martin Atherton, lead analyst at Datamonitor, said, "It sounds like the Government may be rushing some initiatives through without doing the proper groundwork that would make them appealing to users."

The Inland Revenue, which is seen as the standard bearer in the drive to develop public services that can be accessed by PC or telephone, also came under fire from the PAC. MPs warned that the Revenue is unlikely to achieve its target of 50% take-up of electronic services by 2005 and urged it to undertake more rigorous testing of new systems.

In February, the National Audit Office reported a disappointing take-up of the online self-assessment service.

The Liberal Democrats recently claimed that the Revenue's electronic self-assessment service is nearly four times more expensive than the original postal method of filing returns.

A spokeswoman for the Cabinet Office said, "We welcome the recommendations and will be responding formally to them in the next two months."

The Inland Revenue said, "The number of people using our Internet filing system has increased significantly from 22,000 this time last year to more than 65,000 so far this year."

Learn from the private sector
The Government should:

Design sites with end-users in mind


Conduct in-depth, pre-launch research.
Read more on IT risk management