Intel cuts processor prices as analysts trim estimates
Intel has cut the prices of its flagship Pentium 4 desktop processors, its mobile Pentium 4-M processors, its desktop and mobile...
This Article Covers
RELATED TOPICS

Download this free guide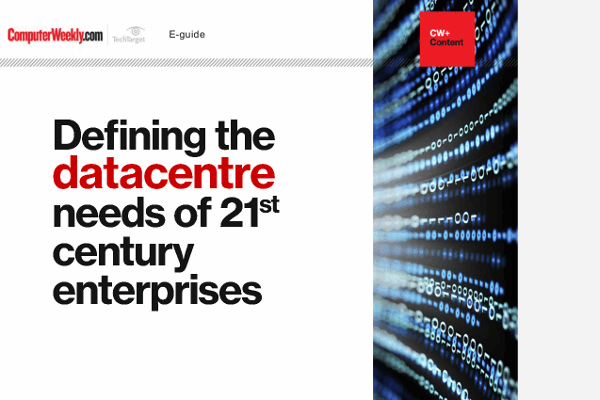 Defining the datacentre needs of 21st century enterprises
A collection of our most popular articles on datacentre management, including: Cloud vs. Colocation: Why both make sense for the enterprise right now; AWS at 10: How the cloud giant shook up enterprise IT and Life on the edge: The benefits of using micro datacenters
By submitting your personal information, you agree that TechTarget and its partners may contact you regarding relevant content, products and special offers.
You also agree that your personal information may be transferred and processed in the United States, and that you have read and agree to the Terms of Use and the Privacy Policy.

Intel has cut the prices of its flagship Pentium 4 desktop processors, its mobile Pentium 4-M processors, its desktop and mobile Celeron processors, and its Xeon processors for workstations and low-end servers.



At the same time, financial analyst firms warned of slower-than-expected sales, and revised their guidance downward for Intel's third-quarter numbers.

The price cuts had been widely expected after Intel launched several new desktop Pentium 4 processors at clock speeds up to 2.8GHz last month. At the time, Intel cut the price of its previous clock-speed leader, the 2.53GHz Pentium 4, and needed to cut the prices of slower Pentium 4s to bring the slower chips into line with the high-end prices.

The 2.4GHz Pentium 4 now costs $193 (£123) in 1,000-unit quantities, down from $400 (£256), a decrease of more than half. The 2.26GHz and 2.2GHz chips also now cost $193, down from $241(£154). The 2.0GHz chip costs $163 (£104), down from $193, and the 1.8GHz chip costs $143 (£91), down from $163.

Intel's fastest mobile processor, the 2.0GHz Pentium 4-M, now costs only $348 (£223), down from $637 (£407). The 1.9GHz Pentium 4-M is down to $241, the 1.8GHz chip costs $198 (£127), and the 1.7GHz chip now costs $171 (£109).

Prices for Intel's Celeron processors were cut by an average of 16.75%, and its fastest mobile Celeron processor, at 1.5GHz, now costs only $96 (£61). Lower-end Xeon processor prices fell by an average of 16.67%. High-end Xeon and Itanium processors for servers were unaffected by the latest round of price cuts.

The price cuts and new processors were expected to stimulate demand for PCs featuring the new processors, but that strategy has been derailed by a sputtering economy.

Financial analyst firm Investec said yesterday that it has lowered revenue and earnings per share estimates for the third quarter and fiscal year, based on a survey of retail consumer electronics stores that indicated a weaker back-to-school market.

Investec now expects Intel to earn $6.5bn (£4.2bn) in the third quarter, down from its previous estimates of $6.7bn (£4.3bn). The company also lowered expectations for Intel's 2002 and 2003 full-year results.

Intel has predicted third-quarter revenue of between $6.3bn (£4bn) and $6.9bn (£4.4bn).