Storage interoperability on the cards for HP and IBM kit
Hewlett-Packard and IBM have agreed to allow a degree of interoperability between their storage products, in a move which they...

Download this free guide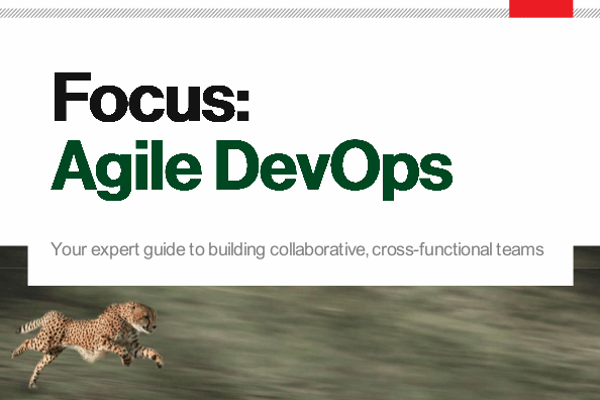 How can your business benefit from DevOps?
Let's take a look at six of the development practices that Disciplined Agile Delivery recommends for disciplined DevOps teams.
By submitting your personal information, you agree that TechTarget and its partners may contact you regarding relevant content, products and special offers.
You also agree that your personal information may be transferred and processed in the United States, and that you have read and agree to the Terms of Use and the Privacy Policy.

Hewlett-Packard and IBM have agreed to allow a degree of interoperability between their storage products, in a move which they say will advance the cause of open standards in storage. Analysts, however, are more sceptical, writes Antony Adshead.



The companies, which are involved in the Bluefin and Common Information Model (CIM) initiatives to provide standards-based storage management platform, will cross-licence application programming and command line interfaces. The Bluefin and CIM initiatives aim to provide a common management interface for storage components in storage area networks, which are partially separate networks dedicated to data storage in enterprise computing environments.

Brian Truskowski, chief technology officer for IBM Storage Systems, said, "Suppliers that make a bet on proprietary approaches over industry standards will lose."

The deal is typical of those seen recently in the storage market, according to Ovum analyst Graham Titterington. "We have been seeing many such agreements but what we have is a collection of bilateral agreements and no great progress towards common standards in storage," he said.

Titterington added that interoperability testing regularly accounts for about 10% of the cost of implementing storage, so supplier disagreements represent a negligible cost.

Achieving interoperability between different equipment manufacturers' storage media - and between the media and storage management software - is a goal that deeply divides suppliers. Most claim to have full interoperability between their own and other manufacturers' products, but the reality is less clear.

"There is a poorer state of co-operation in storage than most sectors," said Titterington, "but there have been some initiatives, such as Bluefin, so there is some hope."

n Storage management software supplier Fujitsu Softek has bet a year's worth of licences on its users achieving a 25% increase in storage utilisation.

It will guarantee that those who use Storage Manager on its own or in combination with one of its other multi-supplier storage management products will achieve the 25% increase in utilisation or it will provide the free licences.