Industry will benefit from broadband deal
The Government's plan to exploit the combined broadband buying power of the public sector will provide a much-needed boost for...
This Article Covers
RELATED TOPICS

Download this free guide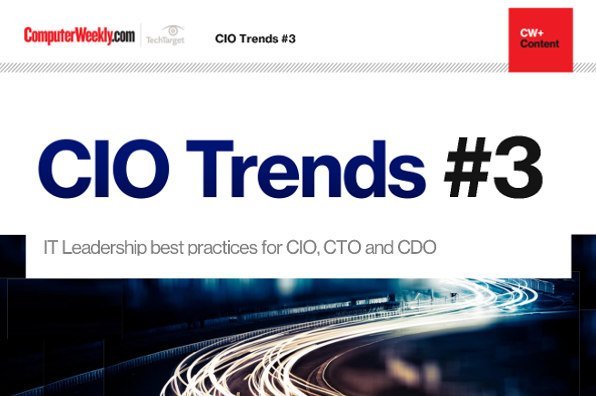 Your one-stop guide to leading an IT department in 2017
Download our most popular articles for IT leaders to learn about skills of great CIOs, tech and digital strategy at the board-level, salary survey results, finding funding for digital initiatives and digital opportunities for CIOs.
By submitting your personal information, you agree that TechTarget and its partners may contact you regarding relevant content, products and special offers.
You also agree that your personal information may be transferred and processed in the United States, and that you have read and agree to the Terms of Use and the Privacy Policy.

The Government's plan to exploit the combined broadband buying power of the public sector will provide a much-needed boost for the technology's UK roll-out, experts say.



Mark Blowers, senior research analyst at Butler Group, said, "I would hope that this is a catalyst for greater broadband coverage across the country. For example, this could make it more commercially viable for suppliers such as BT to put broadband in rural areas."

The Government hopes to exploit the multimillion-pound buying power of the public purse with its planned framework agreements with suppliers, as outlined last week.

Officials at the Office of Government Commerce (OGC), which is overseeing the procurement process, are already predicting a knock-on effect throughout the public sector as organisations sign up for broadband products.

An OGC spokesman said, "Demand for broadband needs to be stimulated and we also envisage that this initiative will be self-perpetuating."

As people get broadband through the frameworks then other public sector organisations will follow suit, the spokesman said.

Even public sector IT experts acknowledge that the move could help to stimulate the level of demand from non-public sector users - something that has traditionally hindered the growth of broadband services in the UK.

Bernard Diamant, director of corporate services at the London Borough of Brent, explained, "It could well be that if we put together all the public sector demand then we could get a better broadband roll-out on a national level.

"This is to be applauded - [the Government] has got to do whatever it can to stimulate the market," he added.

The Government is keen to drive up demand for broadband. E-commerce minister Stephen Timms recently set up a network of regional advisers to help to boost both the roll-out and the take-up of high-speed broadband Internet.

In March this year, the Government's e-envoy Andrew Pinder also predicted that the UK would overtake the current European broadband leader, Germany, within the next 18 months.
Read more on E-commerce technology