SCO name returns as Caldera rebrands
Two years after buying the Unix software and services divisions of the former Santa Cruz Operation (SCO), Linux and Unix vendor...
This Article Covers
RELATED TOPICS

Download this free guide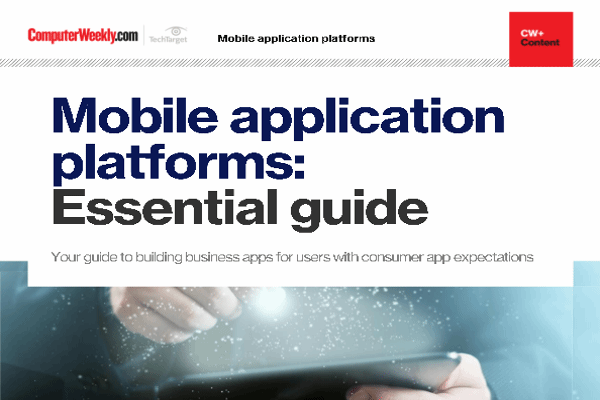 Time to take control of mobile applications
Expert tips on how to deal with mobile application platforms

By submitting your personal information, you agree that TechTarget and its partners may contact you regarding relevant content, products and special offers.

You also agree that your personal information may be transferred and processed in the United States, and that you have read and agree to the Terms of Use and the Privacy Policy.

Two years after buying the Unix software and services divisions of the former Santa Cruz Operation (SCO), Linux and Unix vendor Caldera International is to change its name to The SCO Group.



According to the company, the name change is part of an effort to take advantage of the strong brand recognition still associated with SCO. After the acquisition of the two SCO business units in late 2000, Caldera failed to gain a major foothold in either Linux or Unix markets. This led to a corporate restructuring and staff layoffs last September.

Reg Broughton, a senior vice-president of worldwide operations at the company, said that SCO will maintain both operating systems while adding programs to help resellers and partners market and expand SCO's marketplace penetration.

The move is not an acknowledgement that the earlier SCO acquisitions by Caldera were a bad choice, Broughton said. "It was the right decision at the time," he said. "Caldera had a good footprint in the Linux market while SCO had a good footprint in the Unix market. Now, with a new chief executive and a new economy, we need to invigorate the company."

When Caldera announced the acquisition of the SCO divisions in August 2000, the company said the move would merge the scalability of Unix with the flexibility of the open-source Linux operating system.

President and chief executive Darl McBride said that the name change "builds on a strong market position which we will extend as we reinvent the SCO brand".

McBride became Caldera's chief executive in June when longtime CEO, president and co-founder Ransom Love stepped down to head the fledgling UnitedLinux effort to create a standardised version of Linux.

Analysts said the name change, which will require shareholder approval, may make the company feel better about itself, but will not necessarily change its outlook.

George Weiss, an analyst at Gartner, said the move seems to "reinforce really the only viable business model they had," which was in Unix software and services. By going back to the SCO name, the company could regain the brand equity it once had with that nameplate, he said.

Interestingly, Weiss said, the new direction comes just six weeks after Love left as CEO and president. "It looks to me like it's almost a move on the part of the board that [Love] was leading them into areas where they just didn't feel confident anymore," he said.

Al Gillen, an analyst at IDC, said the renaming "gives you a sense the company is trying to turn itself around," but is approaching the needed repairs only on the surface. "They're struggling to reposition themselves and trying to regain the momentum that SCO had, but that's going to be hard to do," he said. "The momentum they've had in the last few years has been downhill."

If the proposed name change is approved by shareholders Caldera's products will be renamed as follows:
Caldera OpenLinux becomes SCO Linux powered by UnitedLinux.
Caldera Open Unix becomes SCO UnixWare.


The Caldera Partner Program becomes TeamSCO.


Caldera Global Services becomes SCO Global Services.


SCO OpenServer retains its name.
Read more on Business applications