E-retailers get card protection
Online retailers that use WorldPay's payment processing service will no longer be liable for disputed e-commerce payments. The...

Download this free guide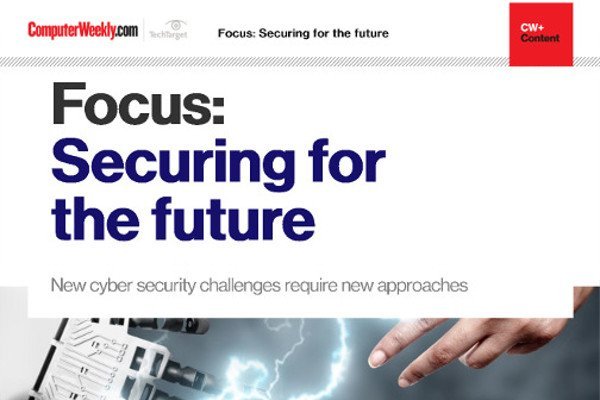 New technologies: a source of threat as well as a solution
Learn about fighting the ever evolving ransomware, IoT botnet malware and data manipulation attacks.
By submitting your personal information, you agree that TechTarget and its partners may contact you regarding relevant content, products and special offers.
You also agree that your personal information may be transferred and processed in the United States, and that you have read and agree to the Terms of Use and the Privacy Policy.

Online retailers that use WorldPay's payment processing service will no longer be liable for disputed e-commerce payments. The provider has signed a deal with MasterCard International to use the credit card giant's authentication system, Ucaf.



Retail industry experts said the move, announced last week, was a step in the right direction but warned that there was more work to be done before authentication services of this type reached critical mass.

Both MasterCard and Visa have launched payment authentication services this year, promising savings of up to £55m for UK retailers, but few, if any, firms have signed up so far, according to James Roper, chief executive of the Interactive Media in Retail Group.

"As far as we are aware - and we are asking merchants the question all the time - no one has signed up to any of these services yet," he said.

"It is critical that Visa and MasterCard co-ordinate their systems, which has been talked about, but they seem to be able to talk forever without doing anything."

Roper said that retailers were interested in the services, but banks were preventing progress. "We hear that banks are planning to charge a premium to retailers that want to use these services," he said.

"Banks have not made these services available, and with the liability shift you have to question where the motivation will come from."

Nevertheless, the WorldPay deal is a step in the right direction because it means retailers do not have to negotiate individually, Roper said.

WorldPay's 17,000 merchant customers, more than half of whom are UK-based, will be able to accept a personal identification number or a password as cardholder authentication. The e-retailer will no longer be liable for the cost of transactions carried out on Web sites using fraudulent cards.

Bruce Rutherford, vice-president of e-business and emerging technologies at MasterCard International, said, "With the vast online merchant base that WorldPay brings to the table MasterCard has accelerated the adoption of Ucaf, helping WorldPay's merchants and their customers to experience a new level of security and convenience when transacting online."