Move against Microsoft hints at future Net security action
The US Federal Trade Commission (FTC) last week demonstrated its ability to hang companies with their own words.

Download this free guide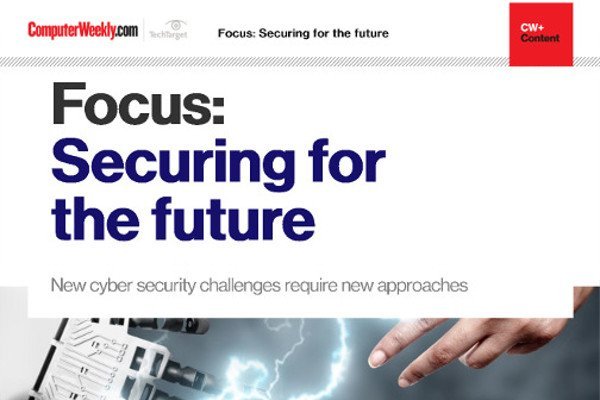 New technologies: a source of threat as well as a solution
Learn about fighting the ever evolving ransomware, IoT botnet malware and data manipulation attacks.
By submitting your personal information, you agree that TechTarget and its partners may contact you regarding relevant content, products and special offers.
You also agree that your personal information may be transferred and processed in the United States, and that you have read and agree to the Terms of Use and the Privacy Policy.

The US Federal Trade Commission (FTC) last week demonstrated its ability to hang companies with their own words.



The FTC reported on complaints by privacy and consumer groups that Microsoft was not providing adequate protection for consumers using its Passport authentication services.

No security breaches were uncovered during the investigation, but the commission said the company falsely represented its security promises and noted that the potential for problems was present.

In a settlement Microsoft will be required to hold an independent audit every two years for the next 20 years. Privacy analysts said the FTC agreement with Microsoft delivers a warning to every company.

"The message is if you don't clean your own house first, you are going to be required to have others clean it for you," said Ray Everett-Church, chief privacy officer at ePrivacy Group a US-based consulting organisation.

The requirement for independent audits is emerging as common legal tool in US settlements of this kind. In March a civil privacy case against online network advertiser DoubleClick was settled with a requirement for an audit.

And an FTC settlement in January with drug company Eli Lilly requires annual written review of its practices by "qualified persons". This followed Lilly's release last year of the e-mail addresses of almost 700 customers collected through its Prozac.com Web site.

The independent review requirement is a "a very, very strong hint, if you will, to other companies that the FTC looks very favourably on independent reviews", said Paul Paez, chief executive officer of Privastaff, a San Jose-based consulting firm.

Last October, FTC chairman Timothy Muris promised stepped-up privacy enforcement actions.

Last week's move "seems to be an example of the FTC putting its actions behind chairman Muris's words," said Russ Sapienza, the partner-in-charge of the PricewaterhouseCoopers privacy practice.
Read more on IT risk management