More Microsoft staff are getting training thanks to online system
Microsoft claims to have increased the take-up of job-related training among its staff by half after rolling out a $1m (£640,000)...

Download this free guide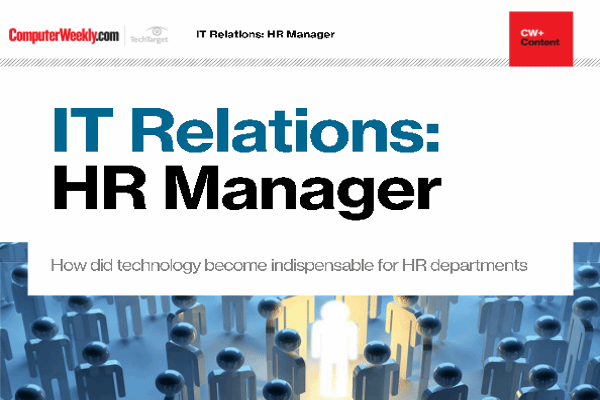 How did technology become indispensable for HR departments
HR and IT departments have begun to work closely together over the last few years. While HR historically has often received limited attention, companies now understand the key role the department plays in the business.
By submitting your personal information, you agree that TechTarget and its partners may contact you regarding relevant content, products and special offers.
You also agree that your personal information may be transferred and processed in the United States, and that you have read and agree to the Terms of Use and the Privacy Policy.

Microsoft claims to have increased the take-up of job-related training among its staff by half after rolling out a $1m (£640,000) online training system.



The Voyager system lets workers book classroom courses, browse for support materials and receive online training at their desks.

Microsoft began rolling the system out two years ago because it needed to retrain its sales force as part of a drive to shift the company's focus from selling software licences to providing business solutions.

"That required a massive amount of retraining," said Tom Masters, Microsoft's lead programme manager for learning services. "We had to completely re-orientate the workforce. Thousands of people were involved."

The system, supplied by Click2learn, has enabled 8,000 employees to create their own training development plans from a menu of online and traditional learning resources. Programmes offered include field sales training, personal skills, product and technical training, and business skills.

Microsoft re-engineered the system after a six-week pilot in the UK two years ago, which highlighted serious performance problems.

"The original designers had used a lot of nautical graphics that made the pages heavy. We fixed that," said Masters. "Then we started looking at the number of trips between the front-end and the SQL Server database. In some queries there were 700 or 800 round trips. We reduced that to seven or eight. That seemed to help dramatically."

The speed improvements enabled Microsoft to provide the Voyager service across the company from just two central servers.

The main challenge, said Masters, was linking Voyager to Microsoft's HR systems to tie in requests for training with employees' HR details. Although not difficult, the task was time-consuming and called for detailed programming.

Microsoft now plans to roll out the training system to more than 50,000 staff.
Read more on IT jobs and recruitment