Yahoo! re-evaluates its mail filters
Yahoo! has cleaned up filters used to protect users of its Web-based e-mail service from malicious scripts embedded in...
This Article Covers
RELATED TOPICS

Download this free guide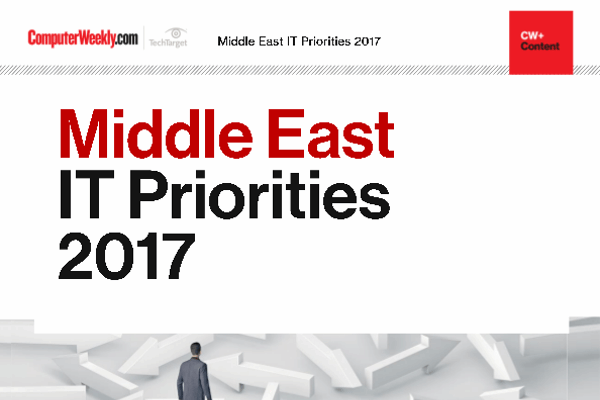 What are the IT priorities in Middle East?
Before any investment, how about taking a look at your peer's IT priorities for 2017? Download this report right now to find out in which areas IT decision makers are planning to invest in the nearest future!
By submitting your personal information, you agree that TechTarget and its partners may contact you regarding relevant content, products and special offers.
You also agree that your personal information may be transferred and processed in the United States, and that you have read and agree to the Terms of Use and the Privacy Policy.

Yahoo! has cleaned up filters used to protect users of its Web-based e-mail service from malicious scripts embedded in HTML-format messages, and in so doing has put an end to one of the strangest of Internet neologisms.



According to a number of reports, Yahoo! removed words and word fragments such as "eval" and "expression" from HTML (Hypertext Markup Language) mail sent to users of its Yahoo! Mail service, and replaced them with "review" and "statement," apparently to prevent the execution of malicious scripts embedded in HTML mail. Such scripts can be used to steal personal information from the recipient's computer when an HTML message is displayed in a Web browser.

However, a programming slip led to "eval" being replaced with "review" wherever it occurred in messages sent to Yahoo! users - even in the middle of other, perfectly innocent, words. The results of the sloppy programming on documents which have passed through Yahoo!'s mail servers can be seen all over the Web, from reviews of academic treatises on Poland's history in medieval times to essays on the French chevaleresque tradition.

One of the earliest observations of the phenomenon was on 8 November 2000, when Jerom Arkenberg asked the MEDIEV-L medieval history mailing list at the University of Kansas, "Lately I'm seeing the word 'medieval' being written as 'medireview'. Where the heck is that coming from?" Fellow subscribers blamed Yahoo!'s mail filters.

Another report, on the BugNet Web site and dated September 2000, blamed Yahoo!'s filters for replacing "expression" with "statement" in users' mail.

Last Friday (12 July), online newsletter Need to Know, the self-styled "sarcastic update for the UK," lampooned the effect Yahoo!'s filters were having on the English language, suggesting that nonnative speakers of English are unknowingly using the mangled forms as synonyms for the original words.

Yahoo! it seems, couldn't take the joke. By Thursday, the filters had been modified. Instances of "expression" are now replaced with "_expression", not "statement", and "eval" on its own with "_eval", rather than "review". The words retrieval, medieval and cheval are left unchanged. History will never be the same again.
Read more on E-commerce technology