HP finally pulls plug on middleware
Hewlett-Packard has finally confirmed Monday (15 July) that it is axing a number of middleware products and instead will offer...
This Article Covers
RELATED TOPICS

Download this free guide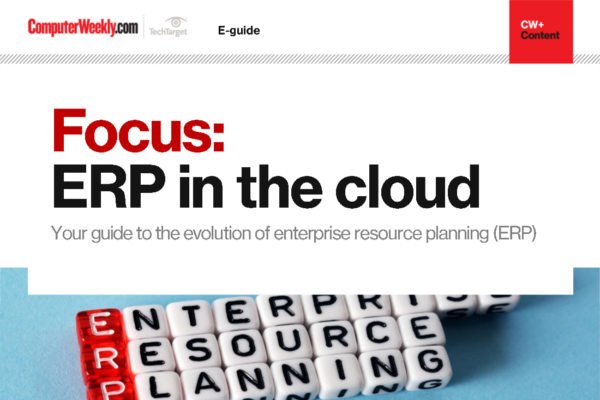 Are you keeping up with the ERP evolution?
Read about the new best practices for the ERP systems and how to tackle the growth of ERP integrations.
By submitting your personal information, you agree that TechTarget and its partners may contact you regarding relevant content, products and special offers.
You also agree that your personal information may be transferred and processed in the United States, and that you have read and agree to the Terms of Use and the Privacy Policy.

Hewlett-Packard has finally confirmed Monday (15 July) that it is axing a number of middleware products and instead will offer Microsoft and BEA Systems to clients.



HP's Netaction Application Server, Netaction Web Services Platform and Web Services Registry are being dropped. Transition details will be announced by 15 September. The company has also stopped developing eSpeak, a technology for connecting networked devices that was once considered ahead of its time.

HP's Netaction product line was created through the company's estimated £300m acquisition of Bluestone Software in early 2001. But the products gained little traction among customers and HP's software priorities remained elsewhere, according to analysts.

HP will focus its software development efforts around its OpenView network management portfolio, its Opencall communications suite and its Utility Data Center software for automating data centre operations.

HP decided to stop developing its own middleware products, which are based on Sun Microsystems's Java technology, because it wants to be a neutral player in the battle between Java and Microsoft's competing .net technology, said Nora Denzel, senior vice-president of HP Software.

For customers who favour Java, the company will offer systems built primarily around BEA's WebLogic middleware family. For customers who prefer Windows, it will offer Microsoft's .net products.

"It makes sense to have a more vendor-agnostic strategy and not be heavily weighted toward one stack or another, and that called for a partnering strategy," Denzel said. In addition, she noted, the middleware market is becoming "heavily commoditised".

The deal with BEA is not exclusive, meaning HP could offer an application server from another vendor such as IBM if a customer asked for it, she said. The company is likely to push BEA's software hardest. However, BEA in return has agreed to promote HP OpenView as the preferred product for managing IT infrastructures.

Mike Gilpin, a research fellow with Giga Information Group, said the strategy made sense. "They are logically at the nexus of the battle between the Microsoft world and the J2EE world," he said. "If you look at their full family of platforms you can see they are equally capable of supporting [.net or Java], or both."
Read more on Business applications