Microsoft prepares to roll out media platform
Microsoft has announced the beta release timing of the next version of its Windows media platform, dubbed Corona.
This Article Covers
RELATED TOPICS

Download this free guide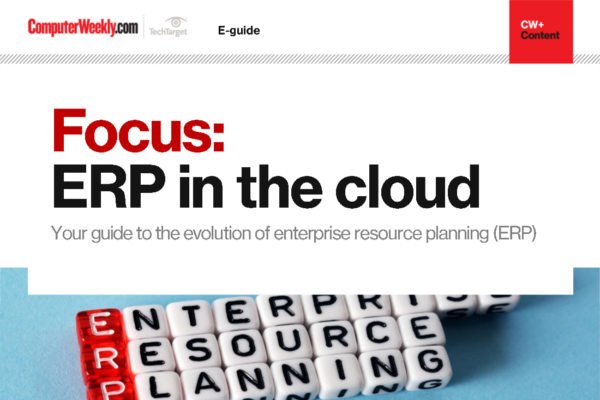 Are you keeping up with the ERP evolution?
Read about the new best practices for the ERP systems and how to tackle the growth of ERP integrations.
By submitting your personal information, you agree that TechTarget and its partners may contact you regarding relevant content, products and special offers.
You also agree that your personal information may be transferred and processed in the United States, and that you have read and agree to the Terms of Use and the Privacy Policy.

Microsoft has announced the beta release timing of the next version of its Windows media platform, dubbed Corona.



After months of speculation, the details of Corona, including the product's official name, launch date and additional consumer device manufacturer support, will finally be unveiled, company sources said.

Corona is the company's software engine for compressing and decoding video, and is the core of the next version of Media Player.

While competitors such as RealNetworks and Apple Computer have announced support for the open standard MPEG-4 digital media format, Microsoft has chosen to stick with a proprietary technology that it hopes to propagate from its dominance in the desktop operating system market.

By distributing Corona through Windows, the company aims to make its digital media format a de facto standard, allowing it a leg up in the server software market among others.

"Servers is where the company really makes its money," said Jupiter Media Metrix research director Michael Gartenberg.

The company's efforts fly in the face of an industry movement to adopt MPEG-4, successor to the MPEG-2 and MPEG-1 technologies for delivering digital broadcast transmissions over cable, satellite and the Internet. MPEG-4 has been gaining ground because of its interoperability.

Microsoft faces competition from MPEG-4, Apple's QuickTime and RealPlayer, according to Gartenberg.

Still, Microsoft's strength in the OS market has allowed it to do well with Windows Media. The Windows Media Player has recently closed in on RealPlayer, boasting 15 million users in the US, against Real's 17 million US users, according to April 2002 data from researcher Nielsen/NetRatings.

It remains to be seen whether the software leader will be able to wrangle more of the digital media market with its updated platform.

"Microsoft tends to play up the benefits and features of products that aren't yet available or shipping, so it's hard to tell," said Gartenberg.
Read more on Business applications