Oracle plans to make unstructured data searchable
Businesses will be able to search unstructured data held in anything from e-mail to Powerpoint slides, if an Oracle project...
This Article Covers
RELATED TOPICS

Download this free guide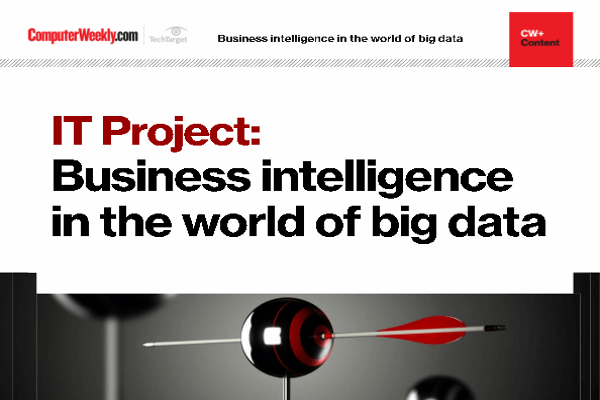 "Business intelligence is very much a priority for corporate IT"
Find out why business intelligence remains on top of 2016/2017 IT priorities and get access to some great case studies
By submitting your personal information, you agree that TechTarget and its partners may contact you regarding relevant content, products and special offers.
You also agree that your personal information may be transferred and processed in the United States, and that you have read and agree to the Terms of Use and the Privacy Policy.

Businesses will be able to search unstructured data held in anything from e-mail to Powerpoint slides, if an Oracle project achieves its aim.



Embedded analytical features in its second release of the Oracle 9i database will enable users to search both structured data (enterprise resource planning and customer relationship management records) and unstructured (e-mail, spreadsheets, word processed documents and data generated by other applications or stored on Web sites).

Helena Schwenk, an Ovum analyst, said, "Business intelligence has always focused on the structured data world."

But, she said, "Studies have maintained that a lot of information to support decisions lies also in the unstructured data, even in files produced in applications such as Powerpoint."

Apart from being able to bring together every figure quoted or e-mail written about a particular business transaction, features such as those in Oracle 9i could also simplify court cases.

When a company is accused of malpractice it needs to be able to summon all the evidence to support its case, and key information is likely to lie in unstructured data files.

Gathering information from such sources has meant using any search facility provided in an application but multiple searches are time-consuming and complicate an already intensive process.

"The ability to find everything in a single search could be a powerful tool," Schwenk said, "but it must ensure that read/write permissions are followed according to the privileges assigned to the searcher."

To achieve Oracle's aims, a datawarehouse must be created to contain all structured and unstructured data - whether in a single or distributed database. All information will be routed to this "central" store.

Oracle 9i is capable of storing unstructured objects and the search facility will have to have the reach of Google or other Web search engines.

Online analytical processing (Olap) facilities and data mining within Oracle 9i release 2 will add some extra business intelligence capabilities to Oracle's armoury.

Oracle chief executive, Larry Ellison, said that with Oracle's Real Application Clusters these functions can be performed on the standard database without noticeably slowing performance.
Read more on Business intelligence software