FTC suggests search sites disclose deals
The Federal Trade Commission (FTC) has suggested that search engine Web sites tell users when they are taking money from other...

Download this free guide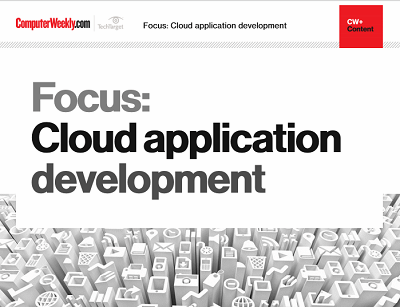 Serving the master: Customer application development
Feeling the pressure of being a cloud-native application designer genius? Fast, adaptable customer-facing cloud application development is a top demand of all IT departments. Computer Weekly takes a look at the trends and presents some case studies to help provide direction forward.

By submitting your personal information, you agree that TechTarget and its partners may contact you regarding relevant content, products and special offers.

You also agree that your personal information may be transferred and processed in the United States, and that you have read and agree to the Terms of Use and the Privacy Policy.

The Federal Trade Commission (FTC) has suggested that search engine Web sites tell users when they are taking money from other Web sites to guarantee either high placement or inclusion in search results.



The commission, acting on a complaint by Commercial Alert, issued a letter outlining its views on how search engines should handle paid content.

Commercial Alert, founded by Ralph Nader, filed its complaint with the FTC in July 2001, charging that search engines violated federal laws concerning full disclosure of advertising because paid-for search results are in fact ads.

The FTC stressed its suggestions "should not be construed as a determination" that the sites violated any laws.

Commercial Alerts executive director Gary Ruskin said that the FTC has threatened possible future action - something he said should cause search engines to think about how placements are labelled.

"It is necessary to protect the public from sleazy search engines," Ruskin said. "As search engines become essential for learning, we need to protect the public and our democracy from hijacking from self-serving corporate advertisers."

According to the letter, which deals with both paid rankings and paid inclusions and was signed by FTC acting associate director Heather Hippsley, the commission said search engines should:


Distinguish between paid and unpaid for Web sites in search results rankings.


Explain and disclose which sites have paid to be included in search engines.


Try not to mislead users on how search results are determined.


Paid ranking means companies have paid to be ranked in search results, while paid inclusion means companies have paid to guarantee a spot in the search engine's database.

That is an important distinction, but both results should be clearly labelled, said Danny Sullivan, editor of Search Engine Watch, an online trade magazine that oversees the search engine industry.

Currently, Sullivan said, only Google adheres to the FTC guidelines, according to an investigation of sites by Search Engine Watch. Sullivan said the investigations showed that Ask Jeeves and Looksmart failed to do so, while most others fell somewhere in between.

"I think I am pleased with the fact they are suggestions and not a mandate," said Tom Wilde, general manager of search services at Lycos. "Overall, companies that want to do the right thing for their customers should have an advantage."

Wilde said breaking out paid ranking content from other search results was one of the first things he did when he arrived at Lycos six months ago, and so far users have welcomed the move.

However, Lycos has no plans to also label Web sites that have paid for inclusion in Lycos' database. Those sites on Lycos have their information reindexed every 48 hours, whereas other sites are reindexed twice a month. He acknowledged that that might push sites that have paid for inclusion higher in a list of search results.

At least one search engine operator thought the FTC action was good news. Stephen Baker, a vice-president for Fast Search & Transfer ASA, said he is glad the FTC acted. Fast has its own Web site, www.alltheweb.com, and provides the search algorithms for Lycos' Web crawlers.

I think the messaging is right when it comes to paid-for ranking sites, Baker said. "The reason that result is number one, number two or number three is because someone has paid for it to be there."

Baker said his site does not take money for placement but does get paid for inclusion. And he argued that pay-for-placement is different. It should not be lumped in with pay-for-ranking.

The algorithms used by Fast always return results according to what is most relevant and are not affected by anyone who pays to have their sites refreshed within the search engine's database.

But Sullivan said that even pay-for-inclusion can edge a site higher in the list and should be disclosed.

"It is different, but there is still money changing hands, and the FTC has said with this letter that when there is money changing hands you should disclose it," Sullivan said.

The reason is that paying to have a site refreshed in the database could make it more likely to be included in results returned by a search, he said.

Currently, the FTC letter is just a suggestion to search engines to take action. The agency has no plans yet to single out specific sites for violations.
Read more on Web software