Sun adds flexibility to SAN
Sun Microsystems has announced a number of inclusions to its SAN product family to assist customers looking for scalable storage...

Download this free guide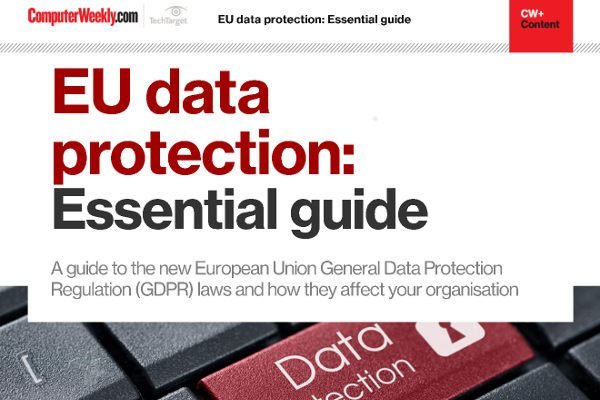 EU data protection: Essential guide
Access this guide to aid you in facing the challenges, opportunities and key actions need to consider in preparing your organisation for GDPR.
By submitting your personal information, you agree that TechTarget and its partners may contact you regarding relevant content, products and special offers.
You also agree that your personal information may be transferred and processed in the United States, and that you have read and agree to the Terms of Use and the Privacy Policy.

Sun Microsystems has announced a number of inclusions to its SAN product family to assist customers looking for scalable storage area network (SAN) architectures.



Sun will make available a range of 2GB SAN switches, including a Sun StorEdge 16-port switch and two other switches re-sold from switch vendors McData and Brocade Communications Systems, according to Sun representatives.

Sun has also announced certification of Brocade's 16-port switches as well as the company's 64-port director switch. Support for McData's Intrepid 6064 director switch will also be announced. Helping to sew the SAN together, Sun will roll out new single-port and dual-port 2Gb PCI host bus adapters (HBAs), according to Sun.

On the storage software side, Sun will release new StorEdge Diagnostic Expert software along with an upgraded version of its StorEdge Resource Management and Availability software suites.

StorEdge Diagnostic Expert software helps users spot SAN problems in real time and offers advice on corrective action.

Sun's StorEdge Resource Management Suite 6.0 offers users a single console management of the SAN with the ability to see how SAN resources are allocated across individual storage servers, according to Sun.

Upgrades to Sun's Resource Management suite include the ability to chart predictive trends in storage use, automate tasks, and create customer reports on SANs' status.

With the new products Sun can better support customers running heterogeneous SANs containing platforms running Windows NT 4.0, Windows 2000, Linux, HP/UX, and IBM AIX, according to representatives for Sun.

The systems also better allow customers to first install small or medium-sized SANs and scale outwards as large as necessary, according to Sun.

This ability is key to storage customers today, who prefer to have the option of buying only the storage they need rather than having to invest immediately in a large enterprise-class SANs, said Arun Taneja, a senior analyst with the Enterprise Storage Group.

"What's happening is now even mid-range companies have the same set of SAN issues as enterprise customers. So what we have started to see is a number of companies that have started to target that market," Taneja said.
E-Handbook

E-Handbook

E-Zine
Read more on IT for small and medium-sized enterprises (SME)