Demand for BCS exams reaches an all-time high
Demand for BCS qualifications has broken all records this year. More than 1,000 people a month are taking the BCS Information...

Download this free guide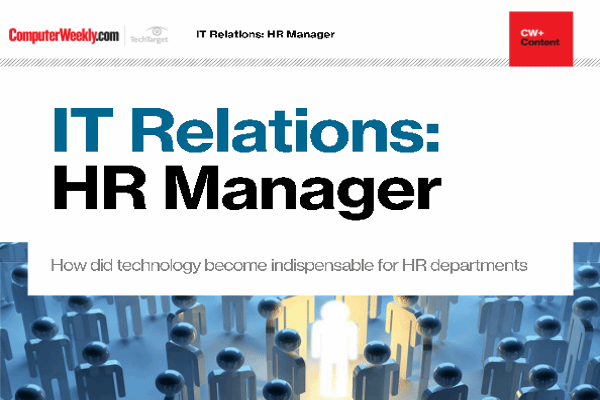 How did technology become indispensable for HR departments
HR and IT departments have begun to work closely together over the last few years. While HR historically has often received limited attention, companies now understand the key role the department plays in the business.
By submitting your personal information, you agree that TechTarget and its partners may contact you regarding relevant content, products and special offers.
You also agree that your personal information may be transferred and processed in the United States, and that you have read and agree to the Terms of Use and the Privacy Policy.

Demand for BCS qualifications has broken all records this year. More than 1,000 people a month are taking the BCS Information Systems Examinations Board (Iseb) certificates and diplomas, with software testing and IT service management qualifications proving especially sought after, writes John Kavanagh.



Demand for the BCS professional examination is also at a record high, with 3,000 candidates sitting 7,700 papers in the last year.

The professional examination ranges from the certificate, at HNC level, to the professional graduate diploma, which is marked at honours degree level. These qualifications are highly regarded worldwide, especially in countries where there are no national equivalents. Sri Lanka and Mauritius have seen particularly high take up.

Iseb qualifications are also increasingly being made available outside the UK. Earlier this month computer-based examinations were introduced for the service management programme and project support office foundation certificates. These exams are now available through computer-based testing specialist Thomson Prometric, which has more than 4,200 testing centres in 141 countries. Examinations in other topics where multiple choice questions are appropriate are expected to follow.

"Benefits to candidates both in the UK and worldwide include increased flexibility about where and when they take an Iseb exam, and the satisfaction of getting an immediate result on completion," says an Iseb spokesman. "In addition, the option might suit people who fail their paper-based attempt and wish to resit an exam quickly."

Meanwhile, employers are lining up for the new BCS Information Systems Quality at Work (ISQW) scheme. Employers achieve the ISQW standard by getting their IT career development procedures and practices accredited by the BCS according to best practice.

Organisations without formal career development structures can get consultancy and other support from the BCS to put these in place through the BCS Career Development Framework. This computer-based package includes structure, procedures and the BCS Industry Structure Model, the set of IT roles and related performance, training and development standards.

The 40-plus employers to have achieved the standard so far include Norwich Union, Ford Motor Company, TotalFinaElf and IT services giant EDS.

At end-user level the number of people registered for the European computer driving licence (ECDL) has now topped 400,000 in the UK.

The National Heath Service, the Ministry of Defence and several major companies are adopting the ECDL qualification as standard. It consists of seven modules: basic concepts, using the computer and managing files, word processing, spreadsheets, database, presentation, and information and communication. Advanced qualifications in word processing and spreadsheets are also now available.

Details of BCS qualifications can be found at www.bcs.org/exams and www.bcs.org/isqw
Read more on IT jobs and recruitment