Research paves the way for e-enabled general elections
New research from De Montfort University has warned that a "big-bang" approach is not the best way for the UK to overcome the...

Download this free guide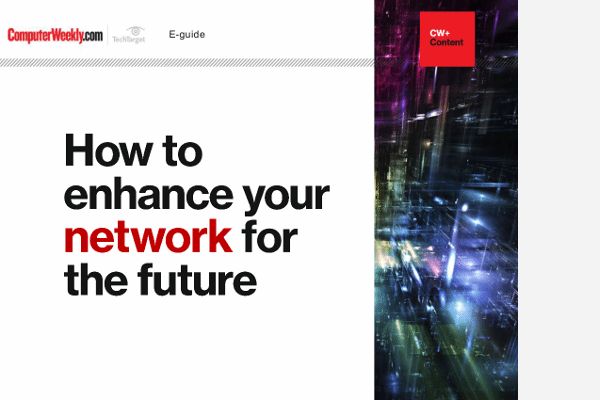 How to enhance your network for the future
Latest on networking developments and directions: NFV, self-optimising networks and IoT enabled smart cities
By submitting your email address, you agree to receive emails regarding relevant topic offers from TechTarget and its partners. You can withdraw your consent at any time. Contact TechTarget at 275 Grove Street, Newton, MA.
You also agree that your personal information may be transferred and processed in the United States, and that you have read and agree to the Terms of Use and the Privacy Policy.

New research from De Montfort University has warned that a "big-bang" approach is not the best way for the UK to overcome the barriers to e-voting and has paved the way for an e-enabled general election some time after 2006.



Researchers found growing public support for e-voting but recommended a programme of education for those people who are less confident about using new technologies. The study also called on the Government to build on the e-voting pilot schemes that took place in May's local elections.

The researchers warned, "A 'big-bang' approach to implementation is not desirable. It introduces inherent technical challenges and risks, and the public wants to retain choice and confidence in voting methods."

Some 30 councils across the UK experimented with a range of high-tech voting methods in the 2 May elections, including using the Internet and mobile phone text messaging.

Local government minister Nick Raynsford welcomed the research. He said, "We are encouraged that it supports the principle of pilots, that a choice of voting methods should be our goal, and that public confidence is crucial to its success."

Security, however, was highlighted as one of the major obstacles to widescale e-voting - a problem acknowledged by Raynsford. "We all agree that any new methods of voting must be seen to be at least as secure as the traditional methods of voting," he said. What we learn from the pilots will be crucial in helping to determine how we can best extend voting options, he added.

Led by De Montfort University, the research project was funded by a partnership of the Government, Improvement and Development Agency, the Local Government Association, the Society of Local Authority Chief Executives and the Electoral Commission.

The Electoral Commission will be publishing its own evaluation report on the local election e-voting pilots later in the summer.