Climbing the greasy pole
Getting to the top of the corporate hierarchy can be like climbing a greasy pole, writes Julia Vowler.

Download this free guide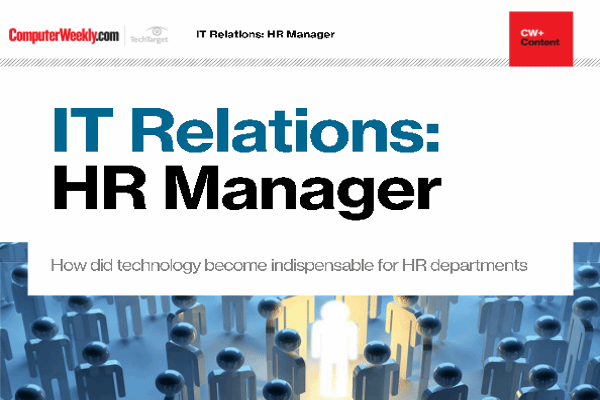 How did technology become indispensable for HR departments
HR and IT departments have begun to work closely together over the last few years. While HR historically has often received limited attention, companies now understand the key role the department plays in the business.
By submitting your personal information, you agree that TechTarget and its partners may contact you regarding relevant content, products and special offers.
You also agree that your personal information may be transferred and processed in the United States, and that you have read and agree to the Terms of Use and the Privacy Policy.

Getting to the top of the corporate hierarchy can be like climbing a greasy pole, writes Julia Vowler.



Understanding how people move up in the workplace is the job of Marie Fimrite of career management consultancy Drake Beam Marin. The first problem she usually encounters when advising people is that all too often they think that ability is all you need to progress. This can be especially true of IT folk, who tend to take pride in their technical capabilities. But it is not enough to be good at your job, says Fimrite.

"Who knows you are good?" she asks. "I hate to say this, but it is a question of who knows you." There is no point being the best at your job if no one knows you are the best.

So the first rule of pole-climbing is exposure - getting it and keeping it.

Do your homework. If you want to get recognition within an organisation you must do things that the board thinks are good things to do. To know what those things are you need to understand your organisation and what it considers important. This is especially crucial for IT professionals, who, not unreasonably, put a high value on technology.

"Your most important ability is to be able to take a bird's-eye view. And do this objectively - not by following your own personal agenda," says Fimrite.

The next step is to come up with something that will contribute to company goals - saving money and making money are probably going to be your safest bets.

Having thought up your cunning plan to drive the company forward, you then need to promote it. Do this in the way that an impresario promotes an event, ie get people to take notice and jump on the bandwagon. "Companies want influencers and drivers," says Fimrite.

You need an audience - preferably an influential and impressionable one - to hear how you intend to address an issue that the company considers important. "For example, chair an event or organise one," says Fimrite.

Be the person who draws attention to a problem that can be successfully solved - with your input. "Brainstorming sessions are a compelling reason for pulling people together," says Fimrite.

As you start raising your profile, be careful not to upset your managers or circumvent the chain of command. "Involve your line management," says Fimrite. Make sure they get a glow from your success. Take them with you and get them on your side, so they get something good out of your endeavours. "Understand what drives your boss, and see if you can support their position within the firm," she advises. "Assist them in their own initiatives."

But keep those corporate antennae twirling constantly. You have to know what and who is heading down the greasy pole, and what is no longer flavour of the month. "You need to understand the drivers of senior managers - don't hold on to things that have been rejected," warns Fimrite.

This may all sound too cynical and manipulative, but it doesn't have to be, says Fimrite. In the end you must believe in the value of the contribution you make - value to the organisation that is, not just your own career.

This means that at some point there must be a confluence between what actually interests you and what is good for your company. It is when your personal agenda coincides with what the company wants to achieve that progress up the pole can really start to be made.

"Having a passion about a particular issue is contagious," says Fimrite.

If the issue is one the company thinks is important, you will find doors will open, she says. "Passion promotes people."
Read more on IT jobs and recruitment