Sun to push standard identity layer for portals
Sun Microsystems plans to submit technology to the Java Community Process (JCP) that would create a standard for the identity...

Download this free guide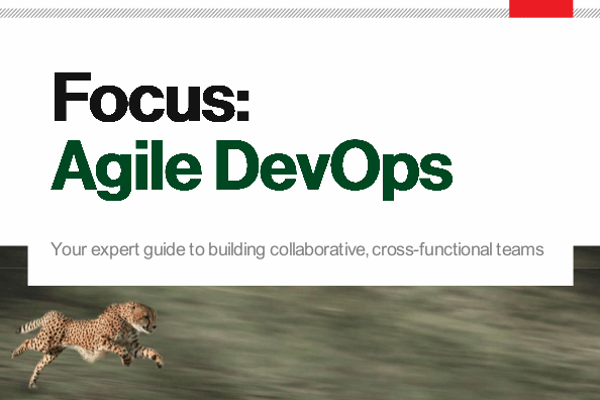 How can your business benefit from DevOps?
Let's take a look at six of the development practices that Disciplined Agile Delivery recommends for disciplined DevOps teams.
By submitting your personal information, you agree that TechTarget and its partners may contact you regarding relevant content, products and special offers.
You also agree that your personal information may be transferred and processed in the United States, and that you have read and agree to the Terms of Use and the Privacy Policy.

Sun Microsystems plans to submit technology to the Java Community Process (JCP) that would create a standard for the identity layer around portals and Web services.



Following on the momentum behind JSR 168, the effort sparked earlier this year to create a standard way to connect portals to applications, Sun is gearing up for a Java Specification Request (JSR) submission around identity management in portals and Web services environments, according to Steve Nathan, vice-president and general manager of communications and portal products.

The development of a standard identity layer in portals is key to the success of Web services within the portal framework, Nathan added.

"It is important to standardise the identity layer," Nathan said. "You can't really get to programmatic identity until there is a standard there."

Nathan, who was speaking at the Delphi Enterprise Portal and Web Services conference, Nathan emphasised the critical role of identity management within portal infrastructure.

Security and identity are critical to portals, providing functions such as single sign-on, authorisation and access control, Nathan said.

Identity-enabled portals, which can manage profiles of the portal user base, are essential to ensuring the right level of security as enterprises use portals to expose their businesses to employees as well as external partners and suppliers, according to Nathan.

"A portal lets you open up to your supply chain, but you can't expose everything," he said. "Role-based access to information is critical. It is required to open up your business [via a portal] to your employees or your supply chain."

Furthermore, portal computing holds the potential to unify the existing silos of identity information that reside in databases and other repositories, Nathan said. But the application of identity information within portals is still a challenge.

"Portals are the presentation layer, but the ability to get the right information into the right hands is still a challenge for portals," Nathan said.

Identity also is critical to the deployment and management of Web services, he said. In Web services, the role of the portal is as a Web services hub, containing the ability to dynamically configure and display services.
Read more on Software development tools