Unclear displays put air traffic in danger
Controllers having difficulty reading computer screens at a new £623m air traffic centre have mistaken Glasgow for Cardiff,...

Download this free guide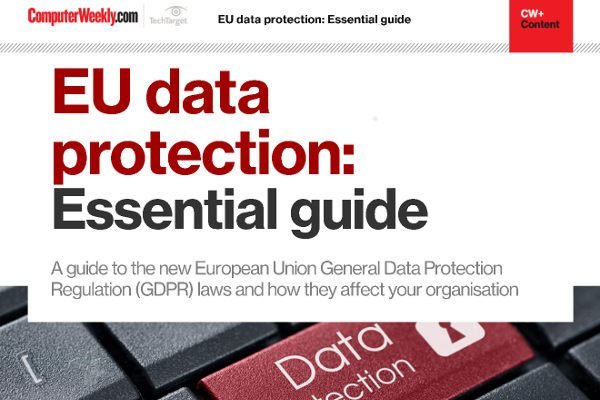 EU data protection: Essential guide
Access this guide to aid you in facing the challenges, opportunities and key actions need to consider in preparing your organisation for GDPR.
By submitting your personal information, you agree that TechTarget and its partners may contact you regarding relevant content, products and special offers.
You also agree that your personal information may be transferred and processed in the United States, and that you have read and agree to the Terms of Use and the Privacy Policy.

Controllers having difficulty reading computer screens at a new £623m air traffic centre have mistaken Glasgow for Cardiff, repeatedly misread the height of aircraft by thousands of feet and sent a plane into the wrong airspace sector.



The mistakes are detailed in confidential "safety observation reports" filed since new systems at the Swanwick centre became operational in January.

Safety regulator the Civil Aviation Authority (CAA) and National Air Traffic Services (Nats), the owner of the air traffic control centre, have said that only a few controllers have difficulty reading the screens.

They have also claimed that the issue of whether numbers and text on the 28-inch Sony radar screens is sometimes too small to read is an ergonomic, not a safety-related issue.

The same view has been taken by the controllers' union Prospect.

But Computer Weekly has seen ATC/024 "Air Traffic Control Operational and Safety Observation" reports in which controllers and their supervisors have categorised the misreading of displays as safety-related issues.

In countersigning ATC/024 reports - part of Nats' formal reporting procedures - watch managers or supervisors have answered "yes" when asked whether they agreed with controllers that the mistake raised a "safety-related" issue.

One controller reported "great difficulty seeing clearly EGPF [the code for Glasgow] and EGFF" [the code for Cardiff]. He initially treated one aircraft as if bound for Cardiff and then discovered that it was headed for Glasgow.

Another report refers to a controller "mixing up" FL360 [36,000 feet] with FL300 [30,000 feet] as the height of an aircraft displayed on the screen. The report said the controller had been "repeatedly misreading" requested flight levels and that there was a particular problem "mixing up FL360 and FL300 without having nose on screen".

A further report says a controller misread a requested aircraft height and "co-ordinated the aircraft into the incorrect sector". The mistake was spotted by another controller and corrected. None of the mistakes led to any near miss. Some of the observation reports request an increase in font sizes but this can create other difficulties.

A report by the Health and Safety Executive in March suggested that much larger text sizes could take up too much screen area and clutter displays. Changing the displays could also have far-reaching implications for the system's software.

The problem with the legibility of screens affects controllers involved in transferring flights from one air space sector to another.

The confidential HSE report in March said that there had been a "significant level of complaints" about the screens. Screen displays "breach the Display Screen Equipment Regulations", it said, requiring Nats to improve the readability.

A spokesman for Nats said a working party has been set up to address issues arising from the introduction of the system, while a CAA spokesman said it stood by its decision to certify the Swanwick system as safe.

Letter casts doubt on safety executive's report
The Health and Safety Executive (HSE) may have underestimated the difficulties facing controllers trying to read text on the combined radar and computer screens at Swanwick.

Computer Weekly has seen a letter from the HSE to National Air Traffic Services (Nats) which says that an inspector investigating the displays has learned that "information provided to HSE regarding character size on the display screens appears to be inaccurate".

In March an HSE report found that the "majority of text used on the radar screens is on the limits of acceptability", based on measurements of screen character heights by Nats and one of its contractors, Logica.
But in the letter written since the report was completed, the HSE says characters may be smaller than stated. If so this "will affect some of the [HSE] report's conclusions and recommended actions". The letter adds that it is "important that the issue is resolved as soon as possible".
E-Handbook

E-Handbook

E-Zine
Read more on IT for small and medium-sized enterprises (SME)